Tom Chasteen – Meditation of Sound: Live from the penthouse at The Standard Hotel DTLA
Wednesday, April 18 2018
04:00 PM - 06:00 PM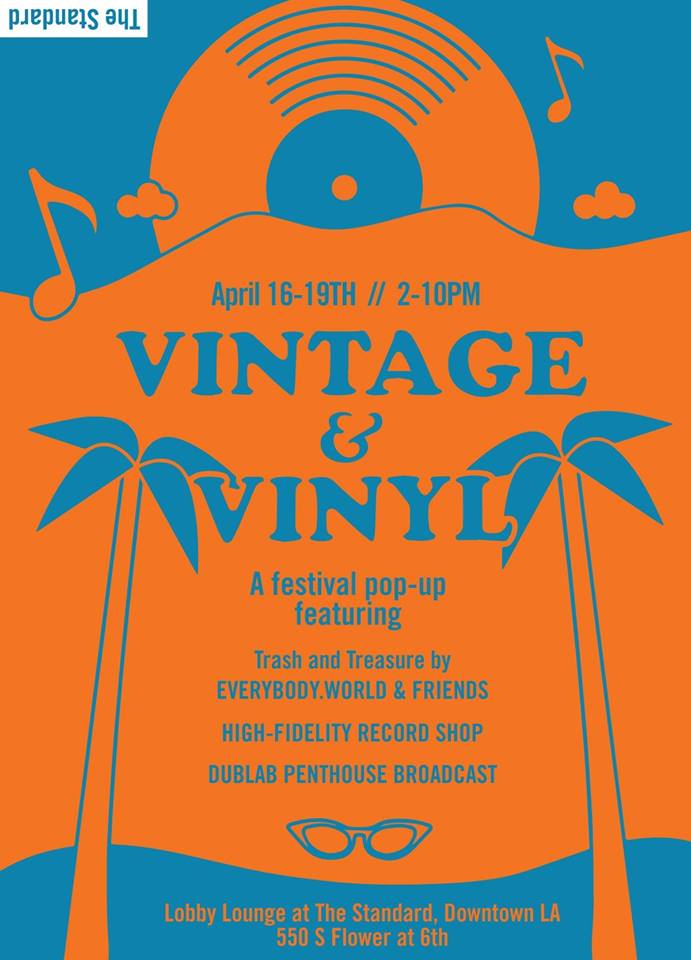 This show brings you the word sound of power of the many manifestations of Reggae music from the 1960s up to the heaviest bass vibrations of today and tomorrow.
Tom Chasteen has been a fixture in the LA underground music scene for over two decades. He started the seminal electronic dance music label Exist Dance in 1991 and produced over 50 releases in that genre. Since 2000 he has been running and DJIng at the Dub Club, which has become known worldwide as a respected venue for Reggae music. He has worked with many legendary Jamaican musicians both in the studio and promoting live shows.In 2010 he produced a documentary film about the Dub Club entitled "Return Of The Rub A Dub Style". In 2013 he released 3 albums on the Stones Throw label, 2 Dub albums and a double LP "Foundation Come Again" featuring 20 veteran performers from the classic 70s era of Reggae. His work has been written up in The Wire, Rolling Stone, LA Times, and many other places.
This program will happen live from the penthouse at The Standard Hotel in Downtown Los Angeles as part of the "Vintage and Vinyl" week that dublab is part of along with High-Fidelity Record Shop, Everybody.World & Friends, and Trash & Treasure.

,
See more events at this location »
Get Directions: