45 Live Radio Show w/guest DJ WRONGTOM
Friday, July 20 2018
08:00 PM - 10:00 PM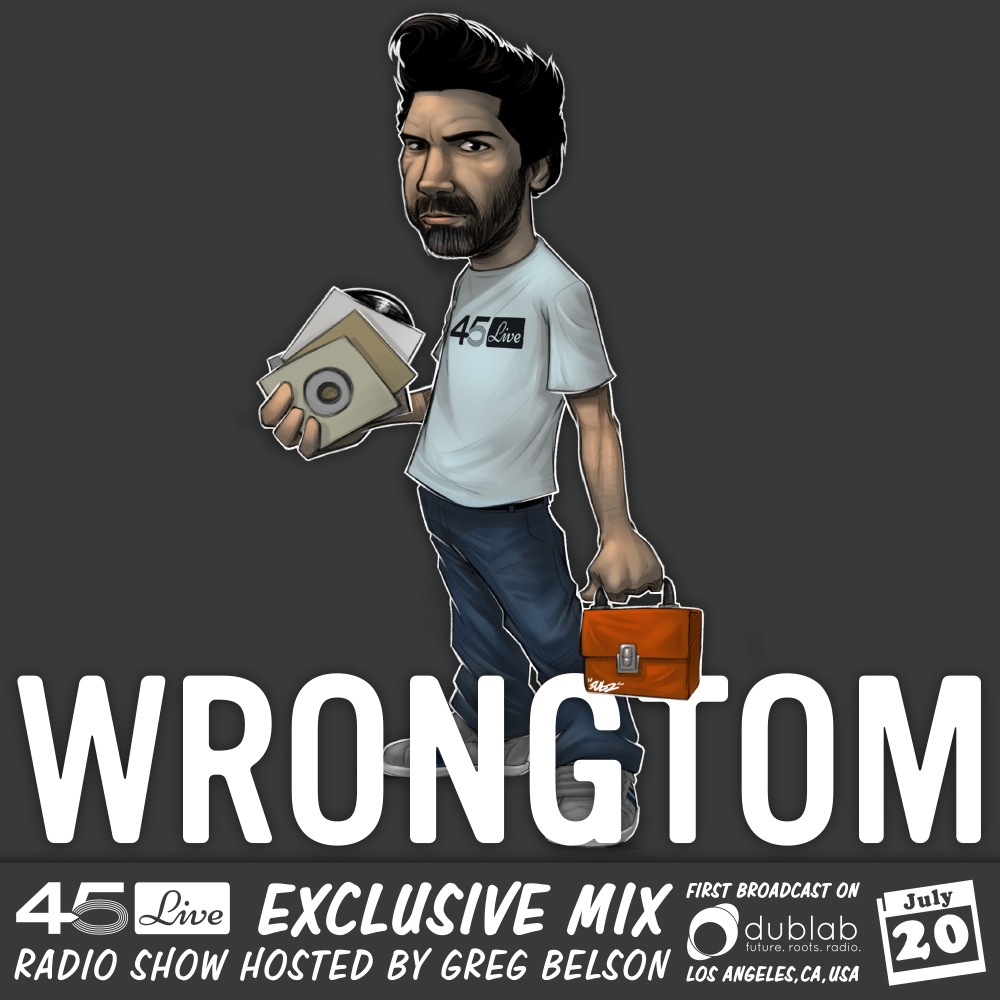 Team member Greg Belson, a highly respected, LA-based DJ on the rare soul/funk scene, hosts the monthly dublab show 45 Live. It's about the love of music, the love of vinyl and having an excellent old time of it. Whatever you do, keep it 45.
Check out his Tru Thoughts bio page right here;
https://www.tru-thoughts.co.uk/artists/wrongtom
Tom held down a residency with fellow 45er Greg Belson in the early 00's and found his feet, quite literally, on sticky dancefloors during London's funk boom in the 90's – but it's a DIY approach to music which makes up the backbone to a Wrongtom set whether it's an 80's dancehall selection, 50's RnB, Chicago house, riotous funk or spiky no-wave disco (or sometimes a combination of all of this stuff), it's the rawness of music made outside of the mainstream, in basements, garages and bedrooms which ties it all together.
Your host Greg Belson will be selecting beats, pieces, rarities, forgotten funk, serious soul and anything else he can grab from his well stacked crates. It's a celebration of the 7″ single like no other, so join us please!
We broadcast on Dublab.com from 8pm US PDT (4am UK time), perfect to tune in live for the pre-club sessions in California, and the back-to-mine party in the UK!

,
See more events at this location »
Get Directions: