Chris Ziegler w/guest WHY? – One Reporter's Opinion
Wednesday, February 21 2018
12:00 PM - 02:00 PM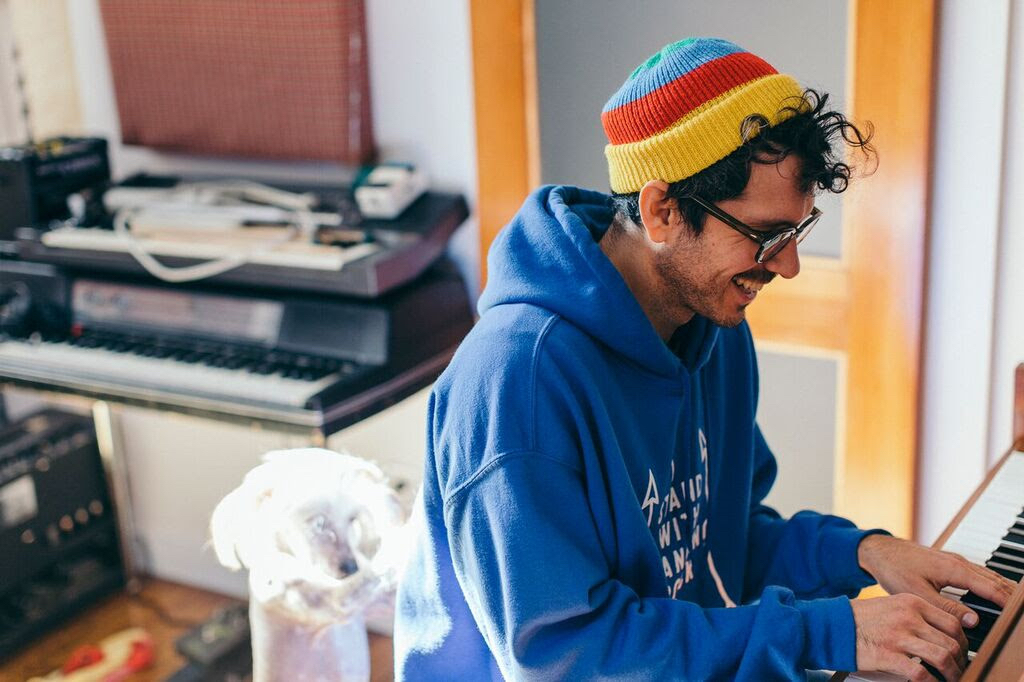 One Reporter's Opinion—named after Chris Ziegler's L.A. RECORD review column—is part lesson in lost history and part celebration of the new and the now in the city of Los Angeles, California, where everything happened at least once and anything could happen tomorrow. From demos to dead stock to new releases and the never-released—all genres and generations of musicians from the greater L.A. area are welcome.
Chris Ziegler is the co-founder and editor-in-chief of L.A. RECORD, Los Angeles' only dedicated music magazine. L.A. RECORD was founded in 2005 on Ziegler's bedroom floor and has grown into a colossal bimonthly print magazine dedicated to documenting music—in any form—across the greater Los Angeles area. Each issue is a smash-cut collection of famously in-depth interviews with music-makers of all kinds—from Kendrick Lamar to Cherry Glazerr, or Flying Lotus to Foxygen to Les McCann—put together by a team of local writers, illustrators and photographers, with guest contributors like Ty Segall, Kutmah, Tim Presley of White Fence and Nick Waterhouse. Ziegler is also a contributor to MOJO magazine and the local OC and LA Weeklys, as well as a resident DJ at the Ace Hotel's The Times of L.A. every Friday with dublab's Frosty and more.
This week Chris is joined by WHY?:
While WHY? fans will certainly encounter familiar sounds on Moh Lhean – Wolf's sour-sweet croon, deadpan poet's drawl, and ear for stunningly fluid arrangements with obsessive attention to detail – the album also reveals that a transformation has taken place. The singer's self-depricating swagger and cynical squint is replaced by a sense of peace in the unknowing; his wry smirk traded in for a holy shrug. This cosmic sense of calm and acceptance woven throughout the album is due in part to Wolf's circumstances during the writing process: he suffered a severe health scare far from home, but rather than let it drive him to depression, he gained a stronger connection to the living. Album track "Proactive Evolution," which features mewithoutYou's Aaron Weiss, even samples Wolf's doctors — the very voices that helped shape his new outlook.
Movement is a key theme of Moh Lhean — it's a breakup album without a romantic interest. "Easy" plays like a ward against the old ghost who haunts "January February March," while "George Washington" finds Wolf on a tiny watercraft, paddling away as that malevolent force stays ashore. "The Water" morphs a moody folk tune into some strange new form of full-band dub, while "Consequence of Nonaction" wavers between a quiet meditation for guitar, clarinet, and voice, and wild, sax-strewn art-funk. Psychedelic album closer "The Barely Blur" — which features Son Lux — explores the nature of existence, focusing on the infinite instead of leaving listeners with the macabre chill of death.
There's something about the album that's both ephemeral and distinctive, like something the Wolf Brothers might've heard on a praise album in their father's synagogue as kids, or on some '60s hippie LP they thrifted in their teens, or, perhaps, on the other side of the records they've been making their entire adult lives. While the meaning of the words "Moh Lhean" remain a mystery, they most likely have something to do with letting go, rebirth, coming home to a familiar feeling…or venturing out to discover a new one.
dublab.com
,
See more events at this location »
Get Directions: