Aura T-09 w/guest Train to Eltanin – Radio T-09
Thursday, January 10 2019
10:00 PM - 11:59 PM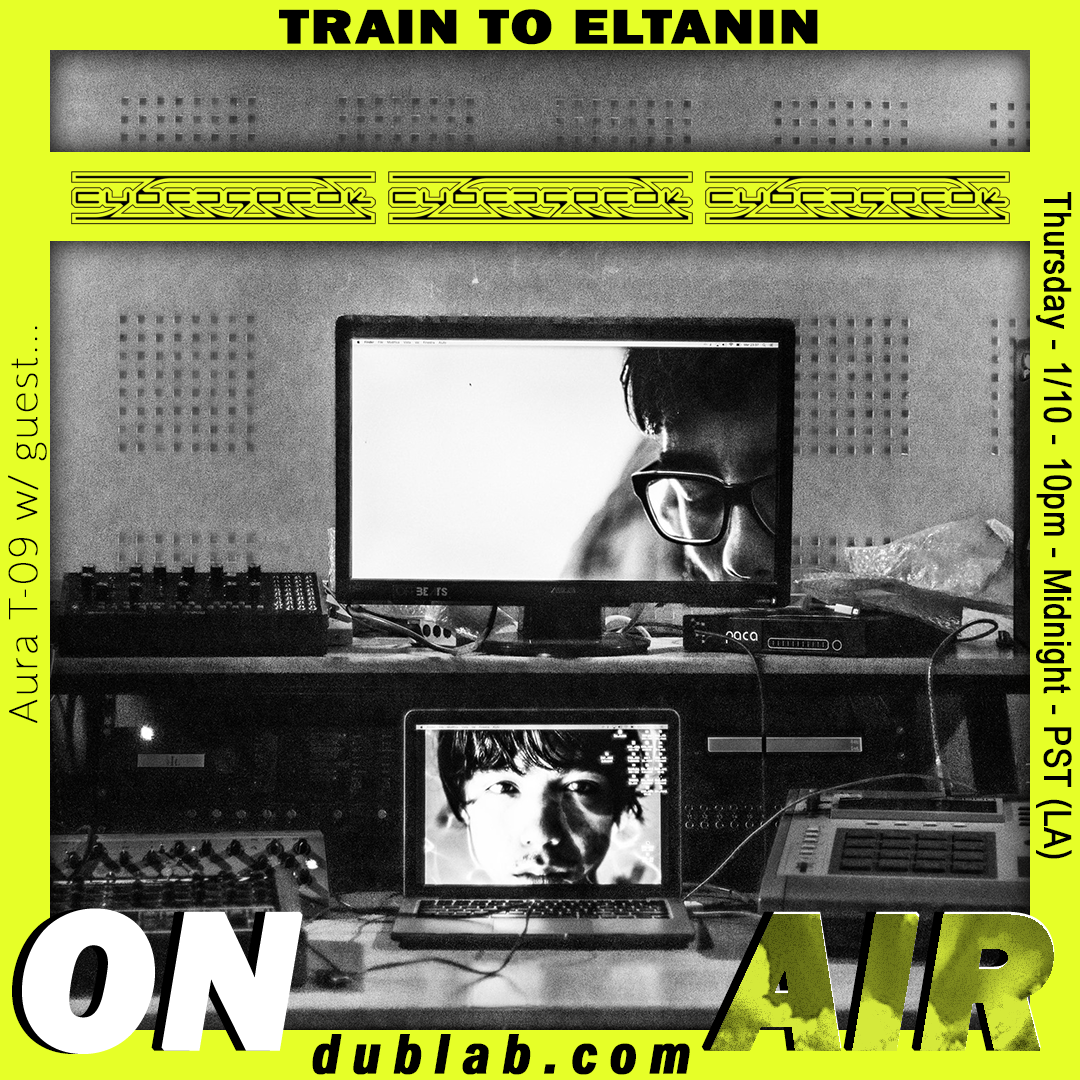 Radio T-09 is a monthly program occurring the 2nd Thursday of every month from 10pm to Midnight. The show is devoted to experimental dance music from a wide variety of electronic sub genres. The focus is on remaining undefined with an interest in exploring the hybrid/transitory spaces between already intrenched genres.
Radio T-09 is run and operated by Aura T-09, who will be djing, hosting guests and collecting mixes from underground artists from around the world.
The 2nd hour of this month's Radio T-09 is a guest mix from Mimlan based duo Train to Eltanin. the mix is a sampler of their own music and other tracks from Cyberspeak.
Cyberspeak is a multidisciplinary collective functioning primarily as a record label, comprised of programmers, multi media artists, designers, producers and djs. The collective seeks to highlight the fascination with new languages as they develop and the frustration when the language is established. We are based in Milano, Italy, working on audio/visual art on Zona9Studio, Radio Shows, Warehouses Party, VR Rave.
Record label vinyl and digital : www.cyberspeakmusic.bandcamp.com
Keep on Programming.

,
See more events at this location »
Get Directions: