45 Live Radio Show w/guest DJ Ollie Teeba
Friday, September 7 2018
08:00 PM - 10:00 PM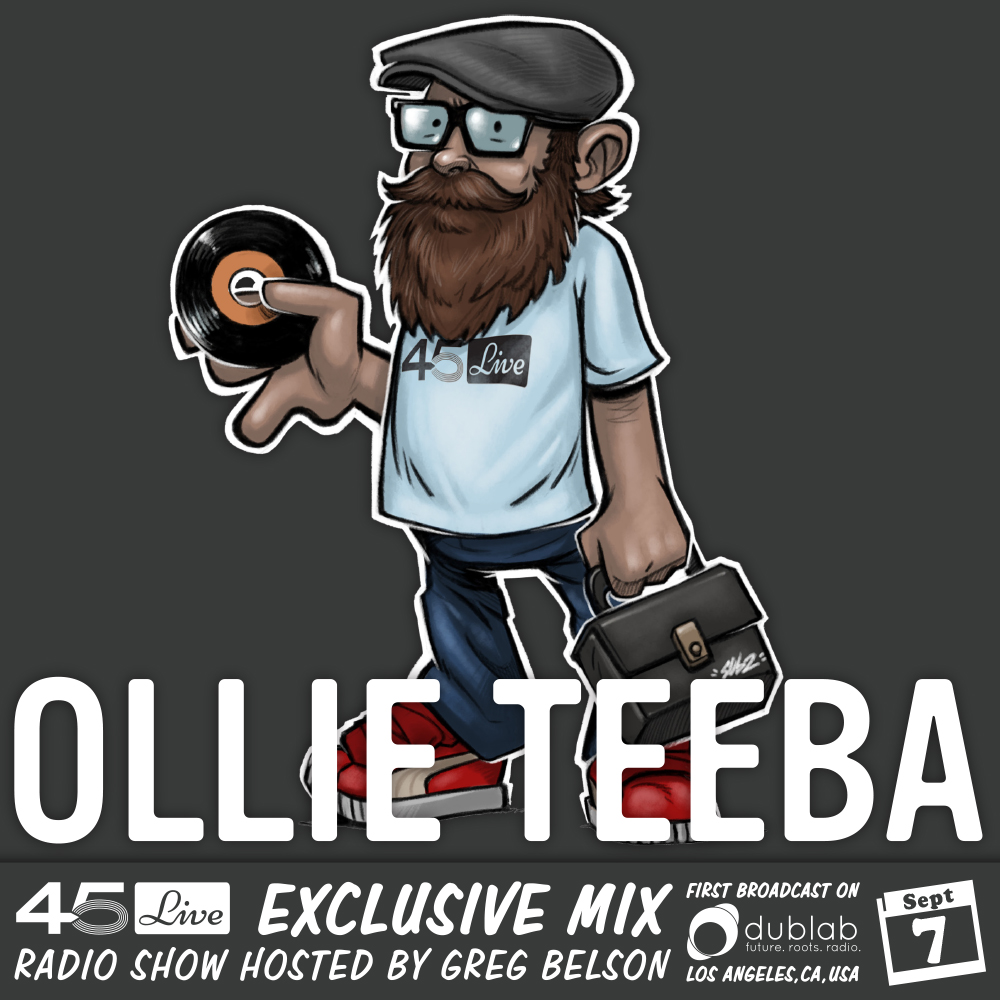 100% 45rpm 7″ singles, covering many and any genres of music. Hosted by Greg Belson and featuring guest mixes each and every show from members of the 45 Live international DJ team. Expect heavy soul, deep funk, breakbeats, gospel, leftfield, electronica, psyche, rock, acid, pop, and, well, anything you can think of, as long as it's on a 45!
Traveling the streets to South London, we find our next guest ploughing the crates for an all soundtrack set;
DJ OLLIE TEEBA (The Herbaliser / SoundSci)
His set bounces across a plethora of countries from Japan to the United States and back again….it's a tour de force of funk rhythms, audio soundscapes and themes taken from a stack of movies with varying focus points. One things for sure, it's a monster alright!

,
See more events at this location »
Get Directions: