MOCA Music with DJDS, DJ Frosty, WYLDEFLOWER, and Deejay.fm​
Thursday, November 2 2017
06:00 PM - 09:30 PM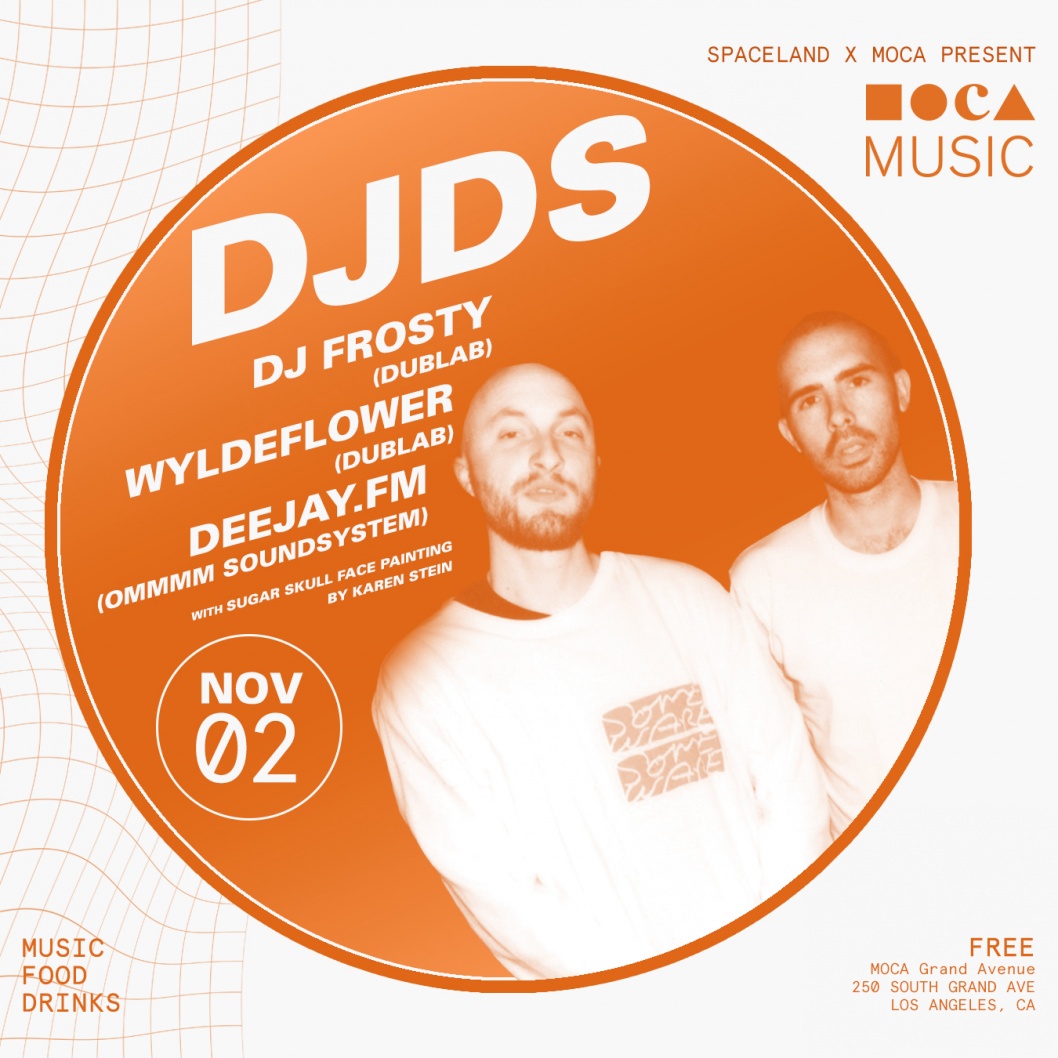 ​MOCA Music's November 2 lineup with Spaceland features DJDS, a Brazilian mix from dublab DJs Frosty & WYLDEFLOWER, Deejay.fm, and Sugar Skull face painting by Karen Stein.
Alongside the performances will be food trucks, drinks, and regular museum programming at MOCA Grand Avenue.
The MOCA Music series is FREE with RSVP, priority entry for MOCA members.
MOCA Grand Avenue
250 South Grand Ave
Los Angeles, CA 90012
MORE INFO: 213/621-1741 or visitorservices@moca.org
MOCA Music is a free, ongoing series of music at MOCA in collaboration with Spaceland, who is among the most legendary presenters of new and emerging music in L.A., regularly producing events at The Echo, Echoplex, and The Regent Theatre in DTLA.
MOCA Grand Avenue
250 South Grand Ave, Los Angeles
See more events at this location »
Get Directions: