Little Boots and Tottie Moore w/guest Remy Marc – A Little Moore "Italo Special"
Friday, April 20 2018
06:00 PM - 08:00 PM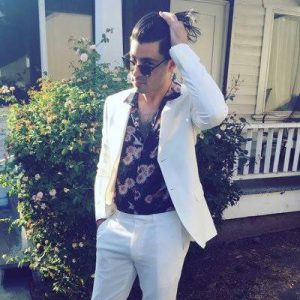 A Little Moore is made up of British DJs Victoria aka Little Boots and Lottie Moore. Following a decade in London and Barcelona respectively, torn apart by Brexit the pair decided to relocate to sunny Los Angeles and seek their fortune. As Little Boots, Victoria has released 3 critically acclaimed albums and toured the world both as a live act and a DJ, performing everywhere from Coachella to Ibiza. She is also a Grammy nominated songwriter and runs the alternative pop label On Repeat Records. Lottie, better known behind the decks as Tottie, co-founded the highly successful Track Family weekly radio show on Barcelona City FM, and has spent the last 6 years DJing Barcelona's hippest parties and events. She recently created a special show for Sonar Festival focusing on pioneering female creative talent, a theme both are passionate about. Together, the pair's musical taste is upbeat and eclectic, and their sense of fun is infectious. Expect a selection of disco, house and balearic beats from both across the pond and closer to their new home, plus exclusive tracks and mixes from friends, some very special guests and tip top chat. Tune in to get your Friday night started and follow the girls' journey as they navigate life in LA and everything that comes with it.
A Love Letter To Italo Disco: Following the screening of a new documentary 'Italo Disco Legacy' we are taking a deep dive into all things italo this week with special guest and italo aficionado Remy Marc of Restless Nights.

,
See more events at this location »
Get Directions: