DUBLAB Presents: All The Feels at Freehand Los Angeles: Tradition & Transition launch party w/ Cohenbeats, Ale and Chris Kissel
Thursday, December 14 2017
06:00 PM - 11:00 PM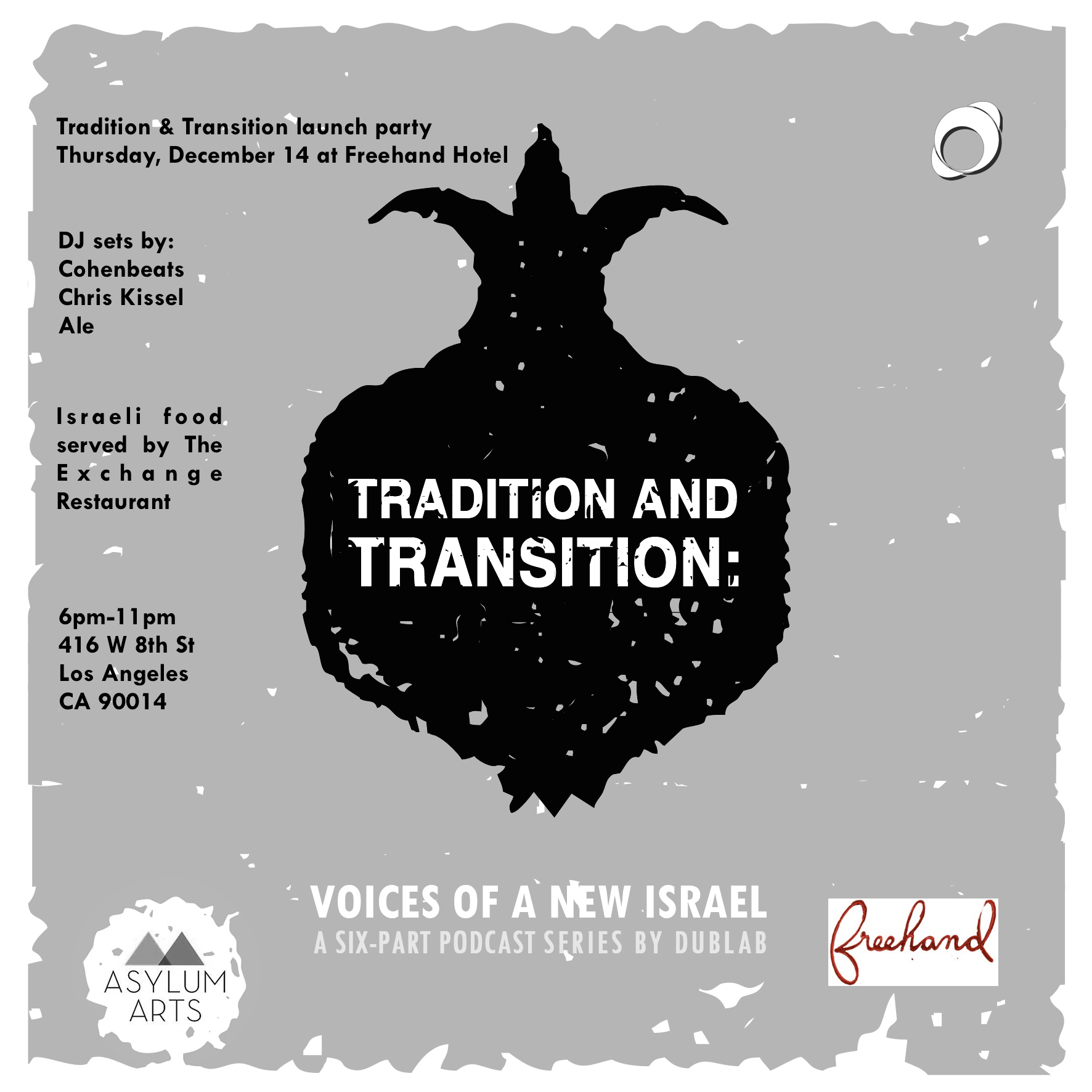 DUBLAB is bringing it's collective of DJ's & sound system to FreeHand Los Angeles to get your Thursday evening started right. Enjoy New World/Old World cocktails at Rudolph's Bar & Tea and stay for carefully curated selections of soulful and international tunes provided by a weekly rotation of dublab DJ's every Thursday from 6pm to 11pm.
Don't miss out on this special evening where dublab DJs Ale and Chris Kissel plus special guest Cohenbeats will be celebrating the launch of the radio series "Tradition & Transition", funded by Asylum Arts and presented via dublab. This six part series will explore the voices of a new Israel via interviews with Michael Cohen, Itai Drai, Rani Birenbaum, Uri Wertheim, Gil Karpas & Chen "Moscoman" Moscovici.
Tune in to Tradition and Transition on dublab.com on December 14 through the 19th at 9am PST.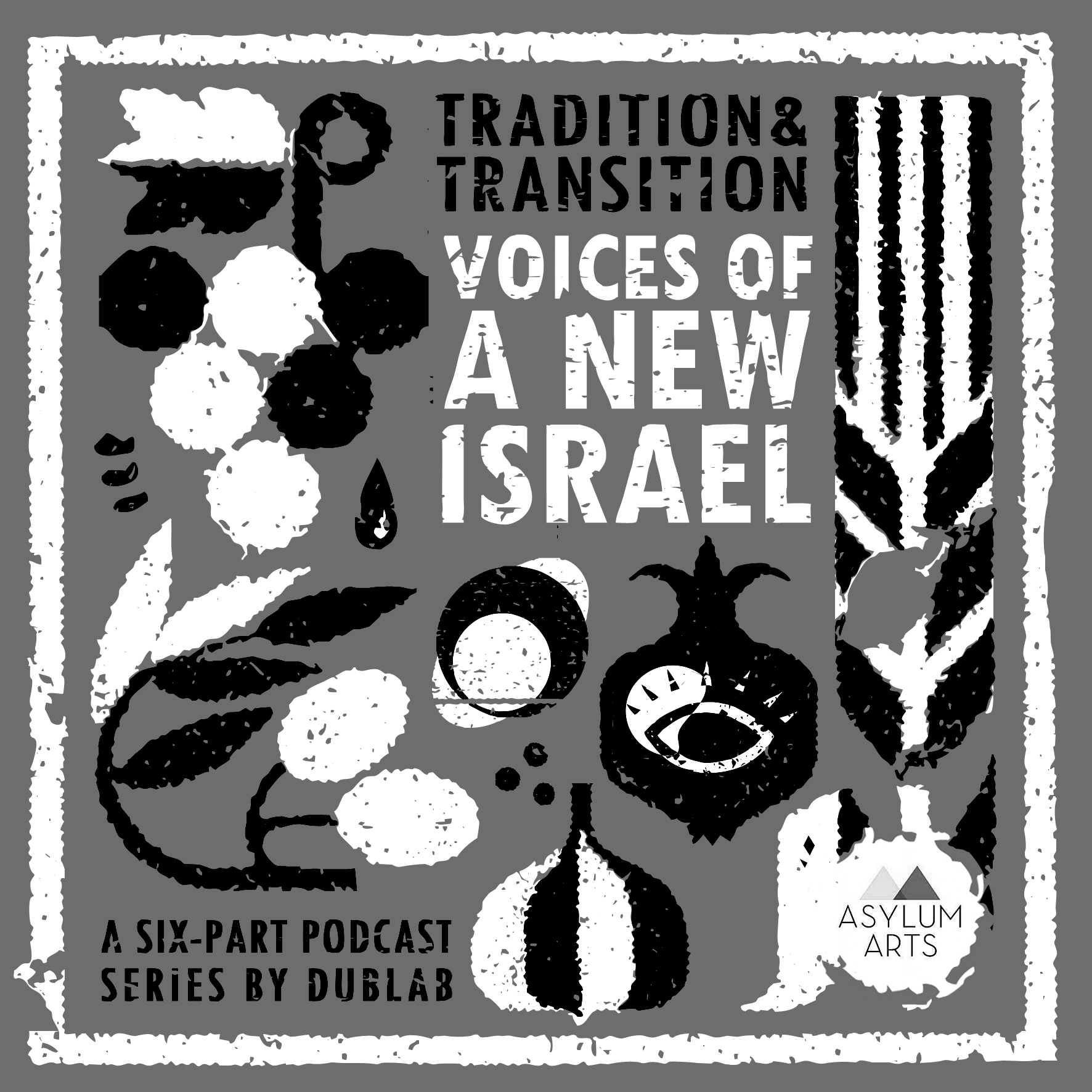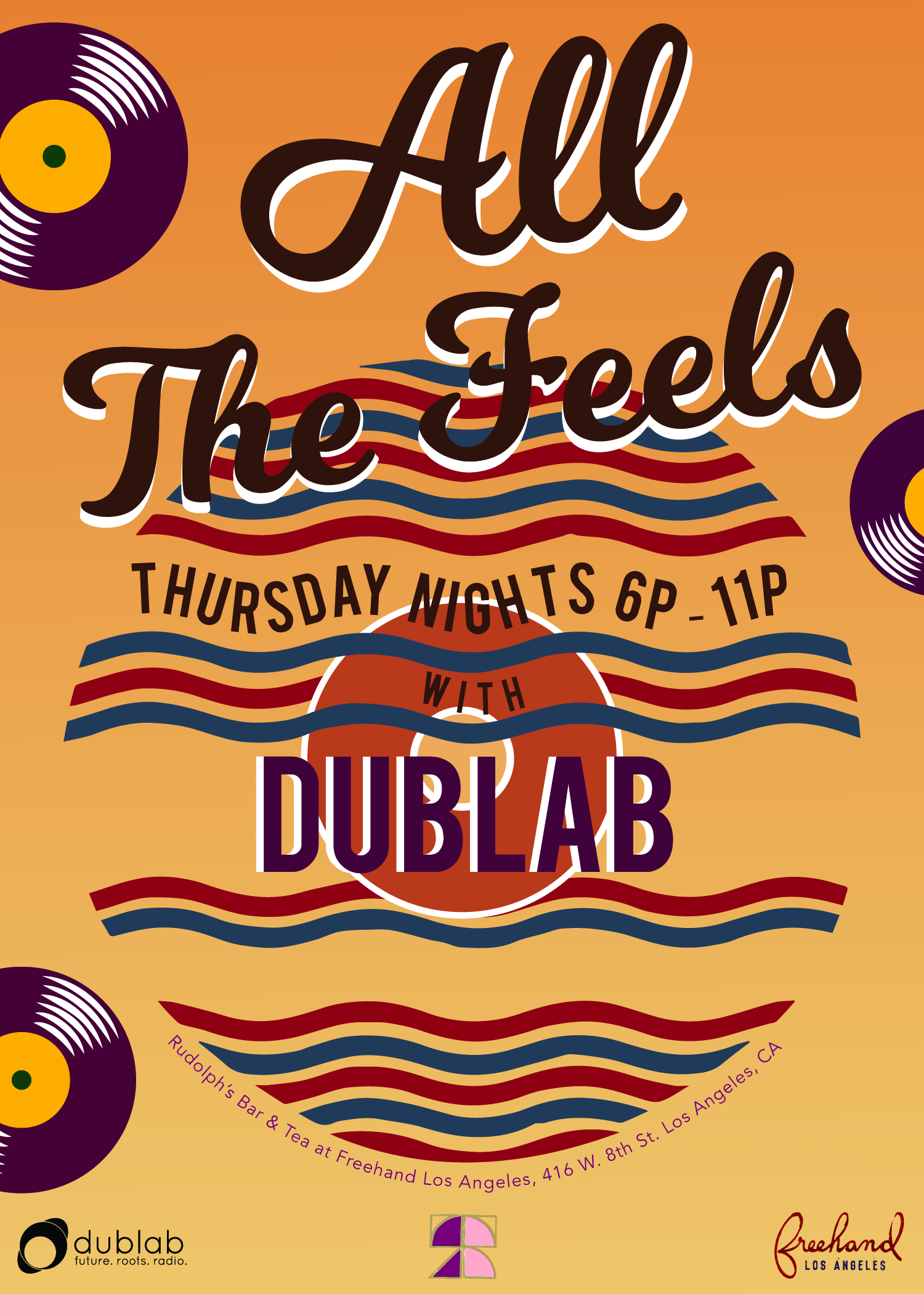 Freehand Los Angeles
416 W. 8th St., Los Angeles
See more events at this location »
Get Directions: