DUBLAB 18th Anniversary Celebration
Saturday, October 7 2017
03:00 PM - 01:00 AM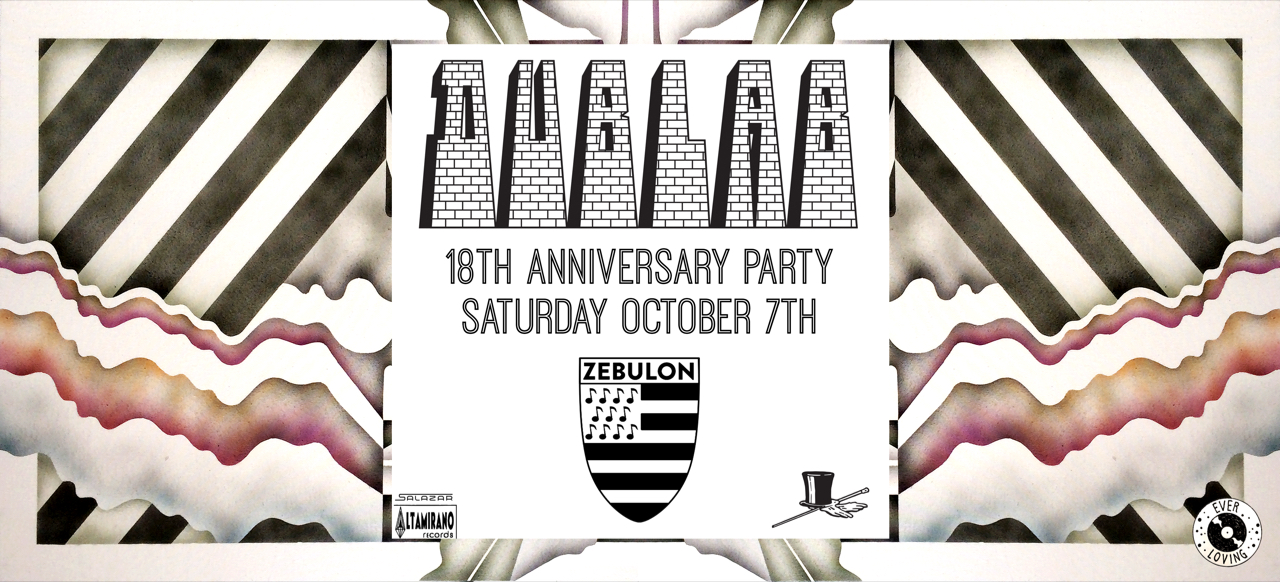 DUBLAB 18TH ANNIVERSARY PARTY
SATURDAY, OCTOBER 7, 2017
3 PM – 1 AM
Doors 2 PM
Location:
Zebulon LA
2478 Fletcher Ave. Los Angeles, Ca. 90039
TICKETS >> HERE
DUBLAB is hitting Frogtown, one of LA's most creative neighborhoods along the LA River. The online radio pioneer will be celebrating 18 years of broadcasting freeform music and new independent voices from Los Angeles and worldwide.
It will be a world-class meet-up of DJs and curated music. World vibes in Zebulon's front-lounge. Live sets in the eclectic main room. Dancing, beats, and grooves in the sunset-lit patio.
Also featuring:
• Art Visuals by Alex Pelly
• Floral Botanicals by Tigers to Lilies + Mister Styles
• Curated Latin American Selections at Altamirano Records by Artist Gary Garay (aka Ganas)
• Organic veg tamales by farmer's market favorite Bloom Foods LA
• Live Screenprinting by HIT+RUN
• Outdoor Art Projections by Low Limit
FEATURED ARTISTS:
Special guests will be making surprise performances so be sure to not miss this rare show!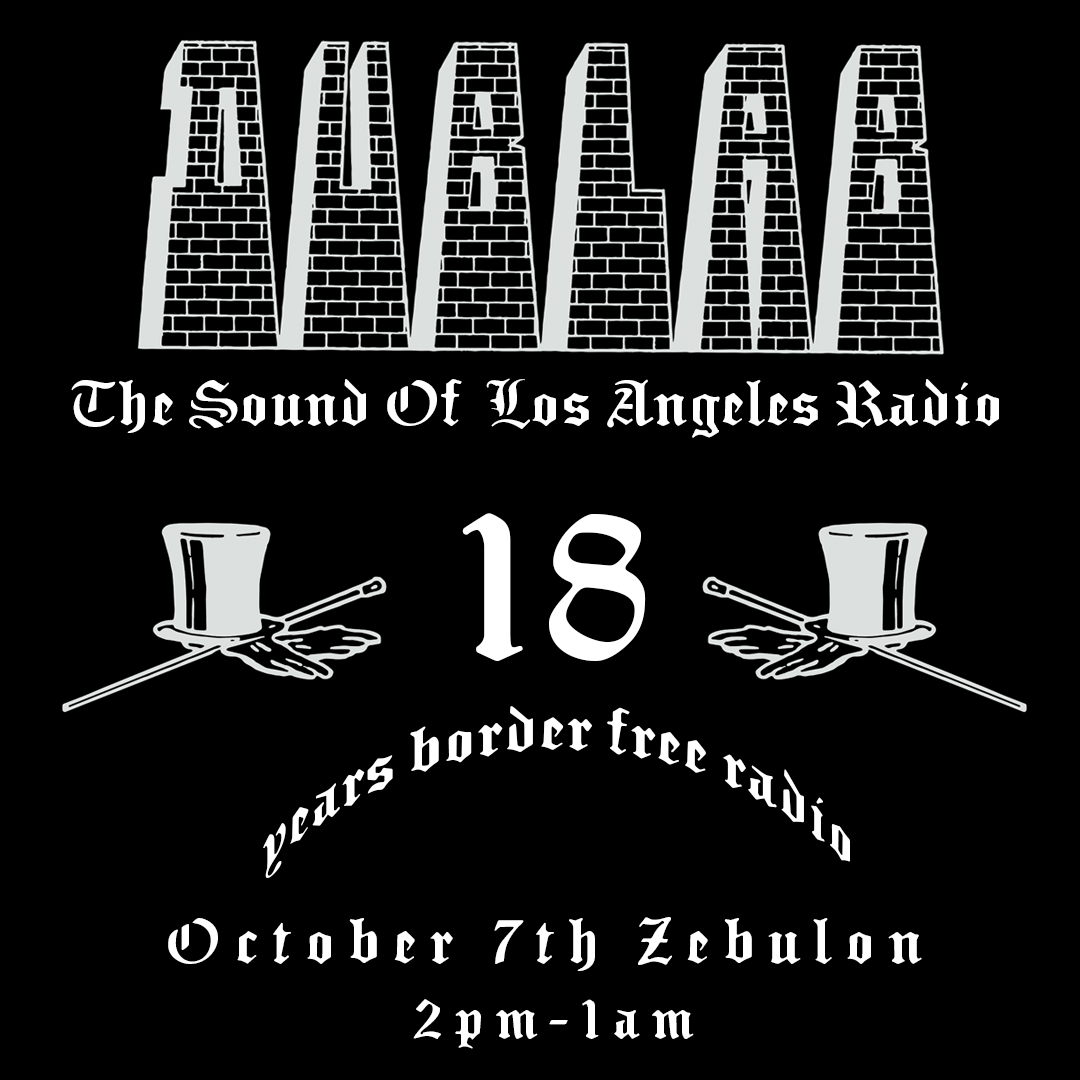 Huge thanks to the following sponsors for making this event possible:
Stones Throw Records
Sub Pac
Perfect Circuit
Focusrite
Bedrock
Innovative Leisure
Maker City LA @ The Reef
Mexican Summer
Touch Vinyl
Health-Ade
HIT+RUN
The Bloke
Dome of Doom
Everloving Records
RSVP to our Facebook Event page and be sure to follow @dublab and #Dublab18!
Zebulon
2478 Fletcher Drive, Los Angeles
See more events at this location »
Get Directions: