Richard Chartier – Between Two Points 8.2017 mix
Wednesday, August 30 2017
08:00 PM - 10:00 PM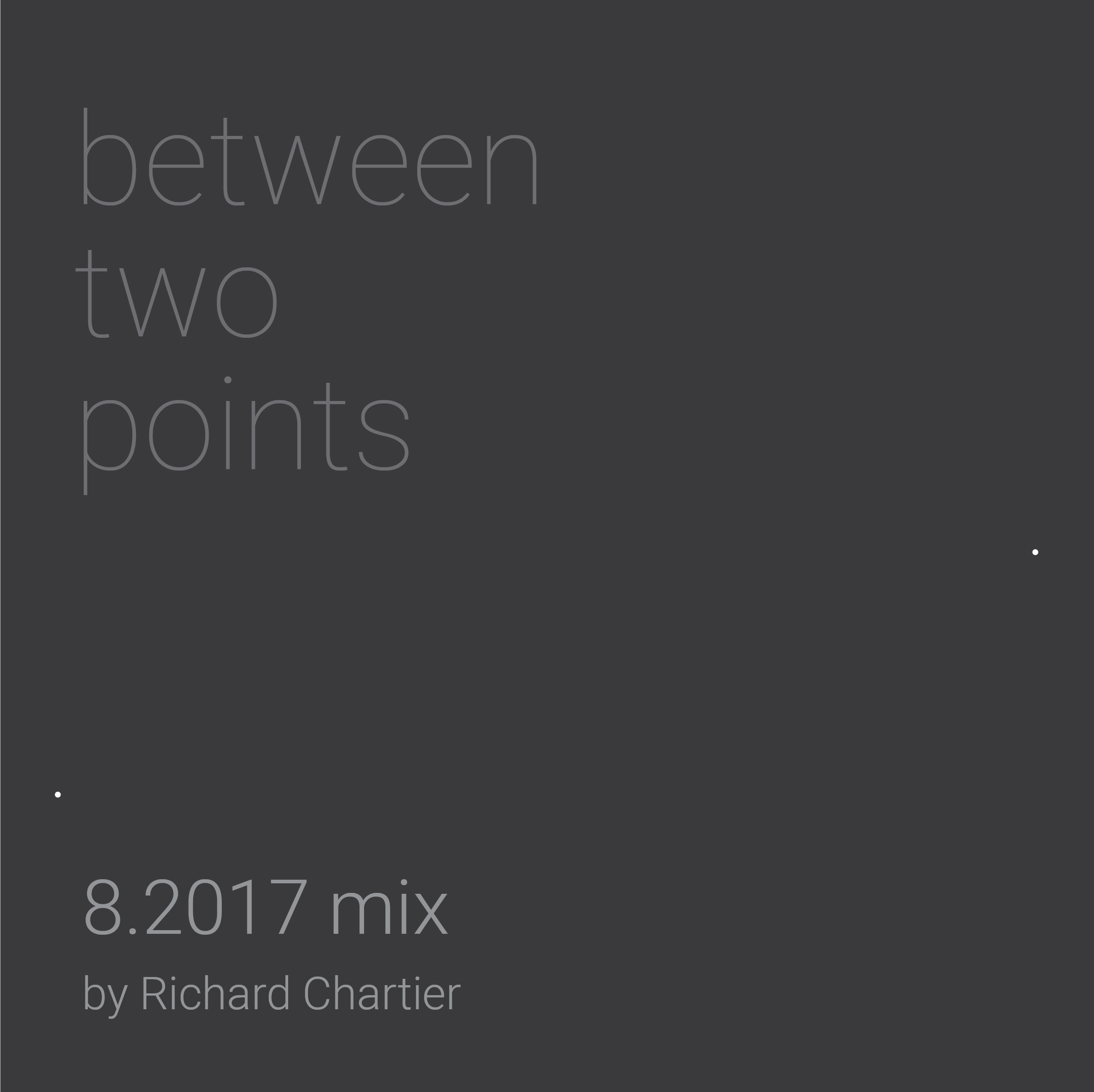 Between Two Points is a monthly transMIXion by Los Angeles based sound artist Richard Chartier for Dublab.
A beginning, an end and the layered transitional sonic flow enclosed, 'between two points' explores textures, tones, place, and space, featuring experimental, avant-garde, ambient works from the mid-20th century through to our current time. A mysterious progression unfolding for your ears.
–
Richard Chartier (www.3particles.com) is considered one of the key figures in the field of sound art described as "microsound" and Neo-Modernist. Chartier's minimalist digital work explores the inter-relationships between the spatial nature of sound, silence, focus, perception and the act of listening itself.
Chartier's critically acclaimed sound works have been published since 1998 on a variety of labels internationally. He has collaborated with noted composer William Basinski, sound artists ELEH, CoH, Robert Curgenven, Taylor Deupree, AGF, Yann Novak, and German electronic music pioneer Asmus Tietchens. In installation form he has created works with multimedia artists Evelina Domnitch and Dmitry Gelfand, visual artist Linn Meyers, and projected light artist Anthony McCall. Under his Pinkcourtesyphone alias he has collaborated with the likes of Cosey Fanni Tutti, Kid Congo Powers, harpist Gwyneth Wentink, AGF, William Basinski, and Evelina Domnitch.
Chartier's sound works/installations have been presented in galleries and museums internationally and he has performed his work live across Europe, Japan, Australia, and North America. In 2000 he formed the recording label LINE (www.lineimprint.com) exploring the aesthetics of contemporary and digital minimalism.
Chartier (often as Pinkcourtesyphone) began DJing in 1991. He currently co-hosts Procedure, a monthly evening audio parade (with Ale Cohen, Maria Minerva, and special guests) at ETA In Highland Park neighborhood of Los Angeles on the last Thursday of each month, 9pm-1am.
for more mixes visit:
www.mixcloud.com/richardchartier
dublab.com
,
See more events at this location »
Get Directions: