Yoshi Wada & Tashi Wada, Carl Stone & Akaihirume with Tania Chen + DJ Frosty
Sunday, September 10 2017
08:00 PM - 01:00 AM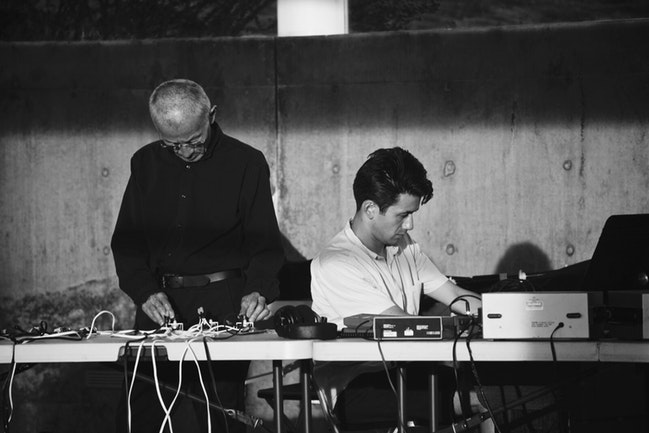 EVENT DETAILS
PURCHASE TICKETS
FACEBOOK EVENT
Zebulon
2478 Fletcher Ave.
Los Angeles, Ca. 90039
Yoshi Wada
(b.1943, Kyoto, Japan) is a composer and artist associated with the downtown New York experimental art scene of the last fifty years. He studied sculpture at the Kyoto University of Fine Arts, and then moved to New York in the late 1960s. Wada joined the Fluxus movement in 1968 after meeting its founder George Maciunas. In the early 1970s hebegan building homemade musical instruments and writing compositions for them based on his personal research in timbre, resonance and improvisation with the overtone series. He studied music composition with La Monte Young, North Indian singing with Pandit Pran Nath, and Scottish bagpipe with James McIntosh and Nancy Crutcher. Wada has presented his work at the Kitchen, New York; New Music in America,New York; Whitney Biennial, Whitney Museum of American Art, New York; Akademie der Kunste, Berlin; Emily Harvey Gallery, New York; Biennale of Sydney, Australia; Festival d'Automne, Paris; PS1, New York; Venice Biennale, Italy; and AV Festival, Newcastle,UK. Hisrecorded works are published by Japanese record labels EM Records and Omega Point.
Tashi Wada
(b.1982, New York, NY) is a composer and performer livingin Los Angeles. He studied composition at CalArts with composer James Tenney. Grounded in abelief that "music should be as direct as possible," Wada's compositions use apparently simple structures to generate rich and unanticipated perceptual effects.His works—both composed and improvised—explore harmonic overtones, resonance and dissonance through precise tuning and gradual change in pitch. Working in relation to American experimental music, microtonal music, and so-called drone music, his practice is also informed by interdisciplinary performance and artists affiliated with Fluxus. Wada's work has been performed throughout the US and Europe, often in close collaboration with other artists including Charles Curtis, Julia Holter, Stephan Mathieu,and recently Dafne Vicente-Sandoval, and for many years he has performed alongside his father,composer Yoshi Wada. Wada runs Saltern, an imprint of Important Records, which he started in 2014.
Carl Stone
One of the pioneers of live computer music, Carl Stone has composed electro-acoustic music almost exclusively since 1972. Stone guided his art through the transitional '80s, as the New Music loft scene transformed into a new commercial chic, by fusing his composition with systems of live performance that were simultaneously pop savvy, commercially suicidal, and technologically forward-thinking. Originally from Los Angeles, he now lives in Tokyo. Past collaborators include Otomo Yoshihide, Bill T. Jones, Stelarc, z'ev, Mineko Grimmer, Pat O' Neil, Yasuaki Shimizu and many others. His latest release on the Unseen Worlds late was ranked Best Release of 2016 (Archival Category) by The Wire, and #3 in the Top 100 Archive Favorites by Boomkat.
Akaihirume
A young Japanese singer whose ear is always tuned to the world's sounds, which she keeps as materials in her shell.
As both an original songwriter and an improviser she has worked with a variety of artists, musicians, action-painters, photographers and more. Recent collaborators include Joke Lanz, Simon Fisher Turner, Hans Fjellstad, Akiko Nakayama and Carl Stone. Her singing has been used in the soundtrack for the film Dies Irae by Eori Wakakuwa, and is also featured in Songs For A Thousand Duets, part of the, the sound installation by Duncan Speakman & Sarah Anderson as part of the Saitama Trienniale 2016.
Carl Stone and Akaihirume began their collaboration in 2015 in Tokyo, and have since performed around Japan, in Singapore and in New York. In writing about the recent New York performance, critic Nick Zurko has written: "What unfolded onstage was both sonically accessible and temporally exhaustive as Akaihirume and Stone entered into what could be described as an esoteric and aural courting dance that entranced the entire audience.
Tania Chen
A performance, sound artist, and free improviser. She performs internationally on piano, keyboards, digital, vintage electronics, found objects and video. She creates multidimensional sound pieces for video and live performance, her latest work is "Strands" for video and quintet Tania has recorded with Stewart Lee, Steve Beresford, Henry Kaiser, William Winant, Wadada Leo Smith, Thurston Moore, David Toop, Jon Raskin and with the bands Bad Jazz and Tender Buttons. Forthcoming recordings are John Cage's "Electronic Music for Piano". Her solo recordings include Michael Parsons & Cornelius Cardew's Piano music, John Cage's "Music of Changes" and a forthcoming recording of Andrew Poppy's piano music. She is Sound Artist in Residence at Exploratorium Museum in San Francisco.
+ DJ sets by dublab's own Frosty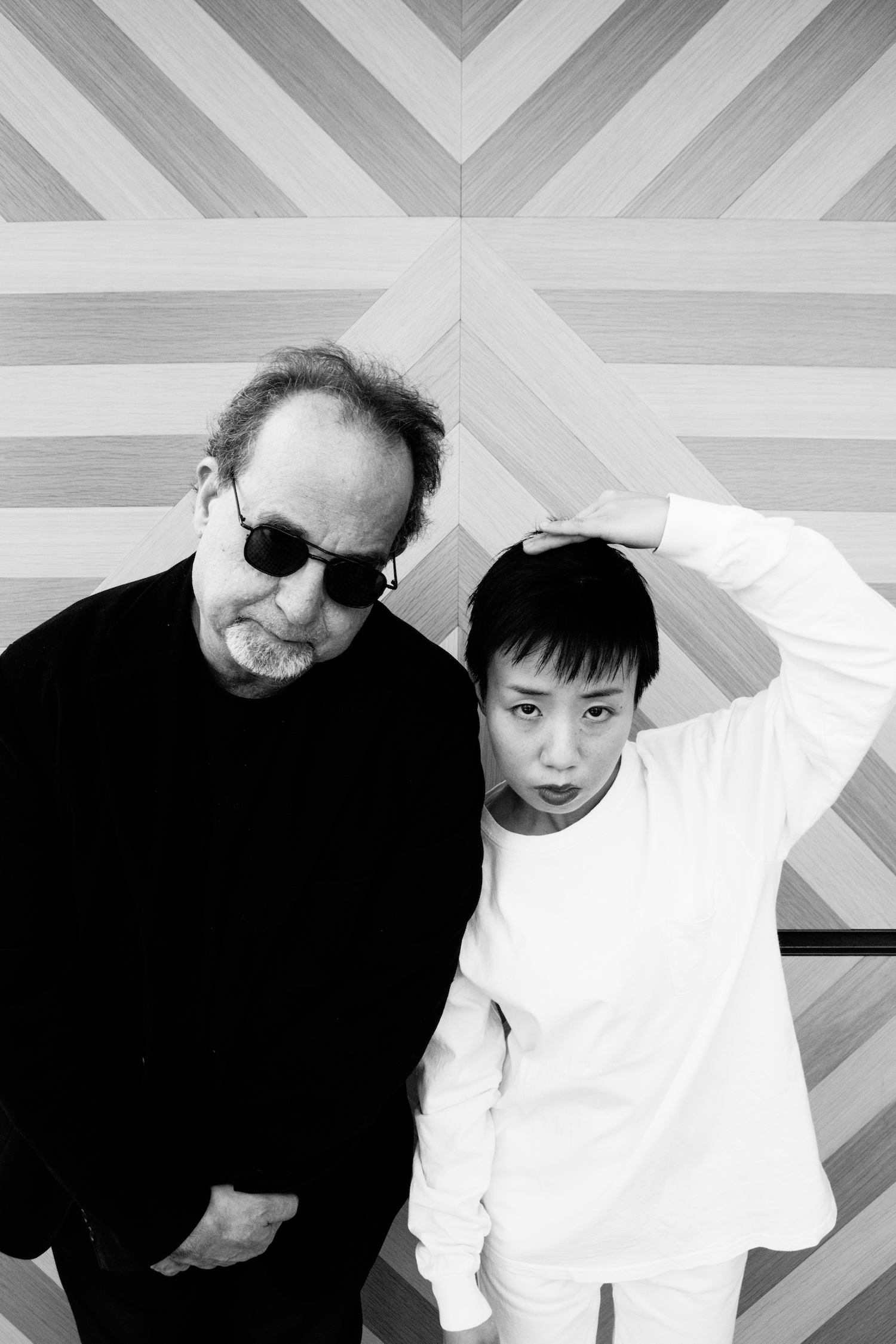 Carl Stone and Akaihirume Photo by: Samantha Gore
Zebulon
2478 Fletcher Drive, Los Angeles
See more events at this location »
Get Directions: