Kip Uhlhorn and Justin Melland at Stories Books & Cafe
Sunday, August 13 2017
08:00 PM - 10:00 PM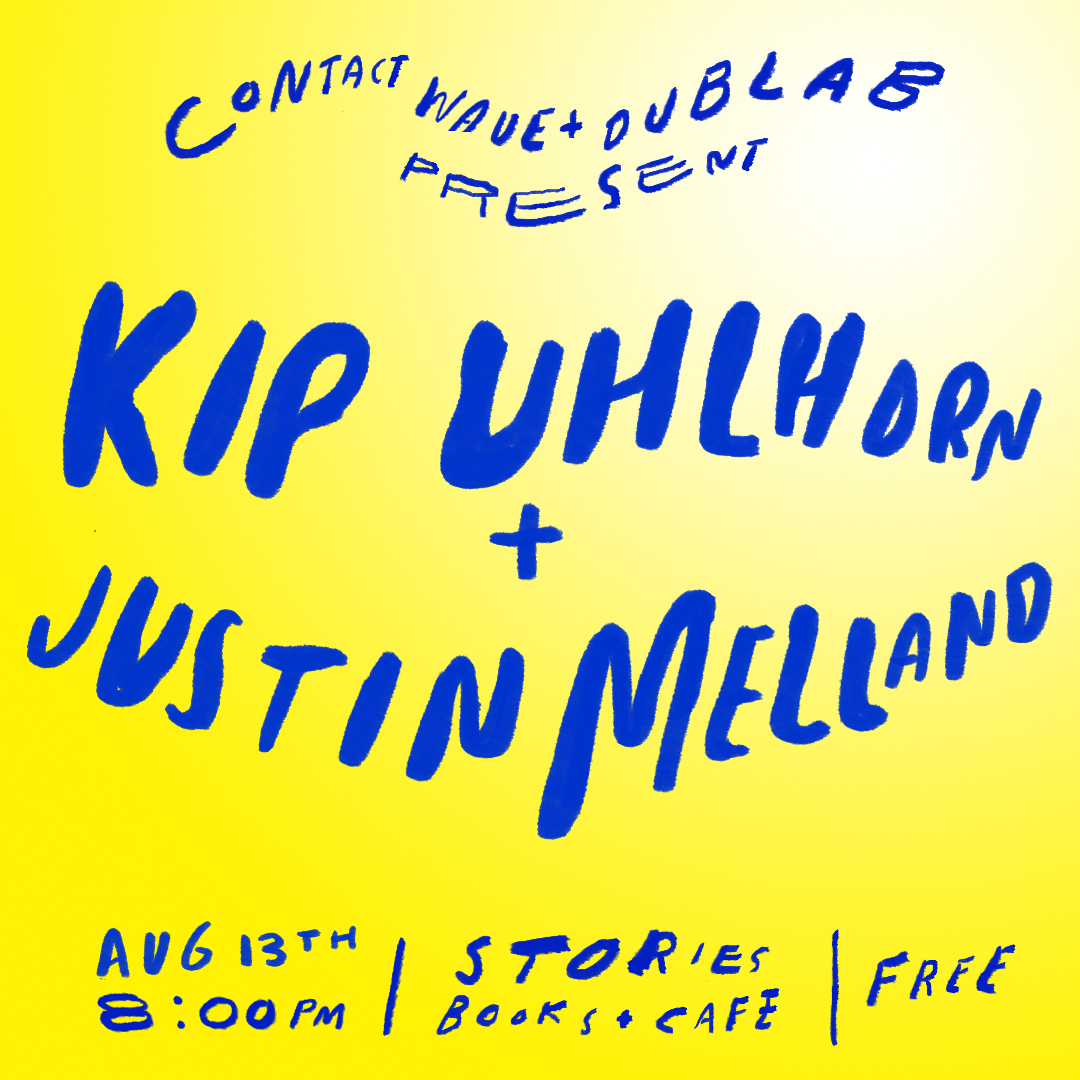 Contact Wave + dublab Present: An Experimental Sunday at Stories
(VOLUME V)
A free evening of sublime and adventurous sounds, featuring the sonic explorations of
+++
KIP UHLHORN
JUSTIN MELLAND
+++
KIP UHLHORN
https://medicalrecords.bandcamp.com/album/an-arabesque-mr-056

Kip Uhlhorn, perhaps best known for leading the adventurous band Cloudland Canyon, performs a solo modular set.
JUSTIN MELLAND
https://justinmelland.bandcamp.com/
Justin Melland will perform an improvisational modular set. A multiple award winning film composer, songwriter, and multi-instrumentalist, Melland primarily works in the demanding world of film and television, creating refreshingly inventive scores at his studio The Eleventh Laboratory, in Los Angeles, California. The Washington Post called out his score for THE KILL TEAM by Oscar nominated Director Dan Krauss as "A brilliantly spare and evocative soundtrack." The Hollywood Reporter also wrote of his score for Showtime's DARK NET "And the antiseptic visuals, coupled with the droning score by Justin Melland, suggest Laura Poitras' Edward Snowden doc Citizenfour with a slightly pulpier edge." Recent projects Justin has scored are DARK NET (SHOWTIME) WATER AND POWER (SUNDANCE 2017), THE FORCE (SUNDANCE 2017), PARCHED (JIGSAW and NATIONAL GEOGRAPHIC 2017), EXTREMIS (TRIBECA 2016), BELIEF (OWN/DISCOVERY 2015), IN FOOTBALL WE TRUST (SUNDANCE 2015), THE KILL TEAM (TRIBECA 2014), THE REDEMPTION OF GENERAL BUTT NAKED (SUNDANCE 2011), LIFE 2.0 (SUNDANCE 2010).
+++
Free! Plus coffee, beer, wine, and books!

,
See more events at this location »
Get Directions: