Goethe-Institut Los Angeles: Christoph Kilian – If You Touch Me, You'll Understand What Happiness Is (INSTALLATION)
Wednesday, July 19 2017
07:00 PM - 03:00 PM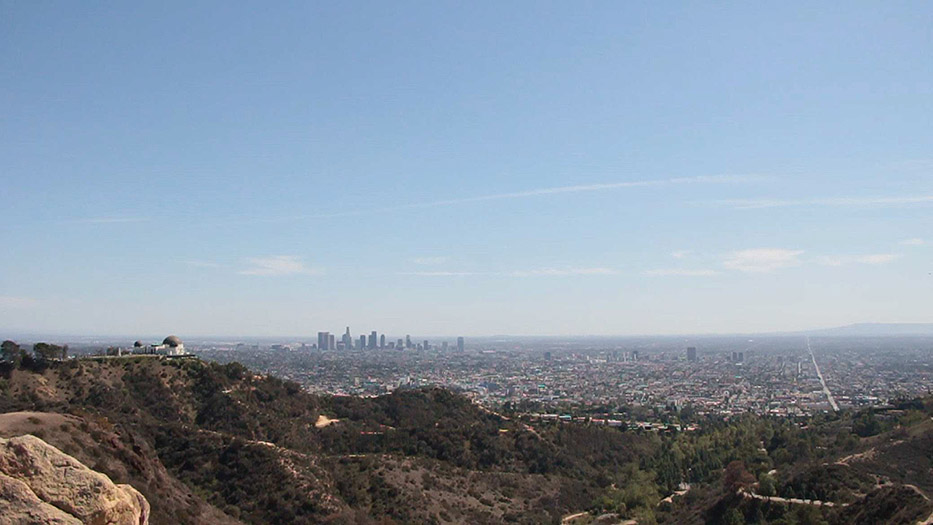 INSTALLATION:
Carried aloft by weather balloon, a small cooling chamber rises up into the sky above Mount Hollywood. Upon reaching optimal temperature and humidity, a single ice crystal forms within the chamber and is ultimately released, falling to earth under the sun over Los Angeles. The balloon and chamber's flight was documented by two high resolution video cameras.
The cooling chamber was developed with the support of Dr. Kenneth G. Libbrecht, Professor at the California Institute of Technology; and Dr. Martin Schneebeli, from the WSL Institute for Snow and Avalanche Research SLF in Davos Switzerland, who are two of the few scientists worldwide, who have dedicated their research to experimental Snow Physics.
The launch site for the weather balloon and cooling chamber is located between two well-known Los Angeles landmarks. The Griffith Observatory, built on the south side of Mount Hollywood, stands in accordance to the wishes of its founder, Griffith J. Griffith, as a space allowing the general public free access to observe the night sky. Just to the north of the observatory stands the well-known Hollywood sign.
Christoph Kilian (*1983) lives und works in Cologne, Germany. He studied at the Academy of Media Arts Cologne, at the Art Center College of Design, Pasadena and at the Bauhaus-University Weimar. He has gone to the Far West and beyond to find a single snow crystal.
Christoph Kilian's Installation: If you touch me, you'll understand what happiness is is on view at the Goethe-Institut as follows:
Monday, July 17th 12:00 PM – 9:00 PM (Vernissage begins at 7.00 PM)
Tuesday, July 18th 12:00 PM – 6:00 PM
Wednesday, July 19th 12:00 PM – 6:00 PM
Thursday, July 20th 12:00 PM – 6:00 PM
Friday July 21st 12:00 PM – 3:00 PM
Presented with the support of Stiftung Kunstfonds, Kunststiftung NRW, and the Ministerium für Familie, Kinder, Jugend, Kultur und Sport des Landes Nordrhein-Westfalenin, and in cooperation with dublab
Goethe Institut
5750 Wilshire Blvd #100, Los Angeles, CA 90036
See more events at this location »
Get Directions: