Smokey Emery and Standard Legal at Stories Books & Cafe
Sunday, July 9 2017
08:00 PM - 10:00 PM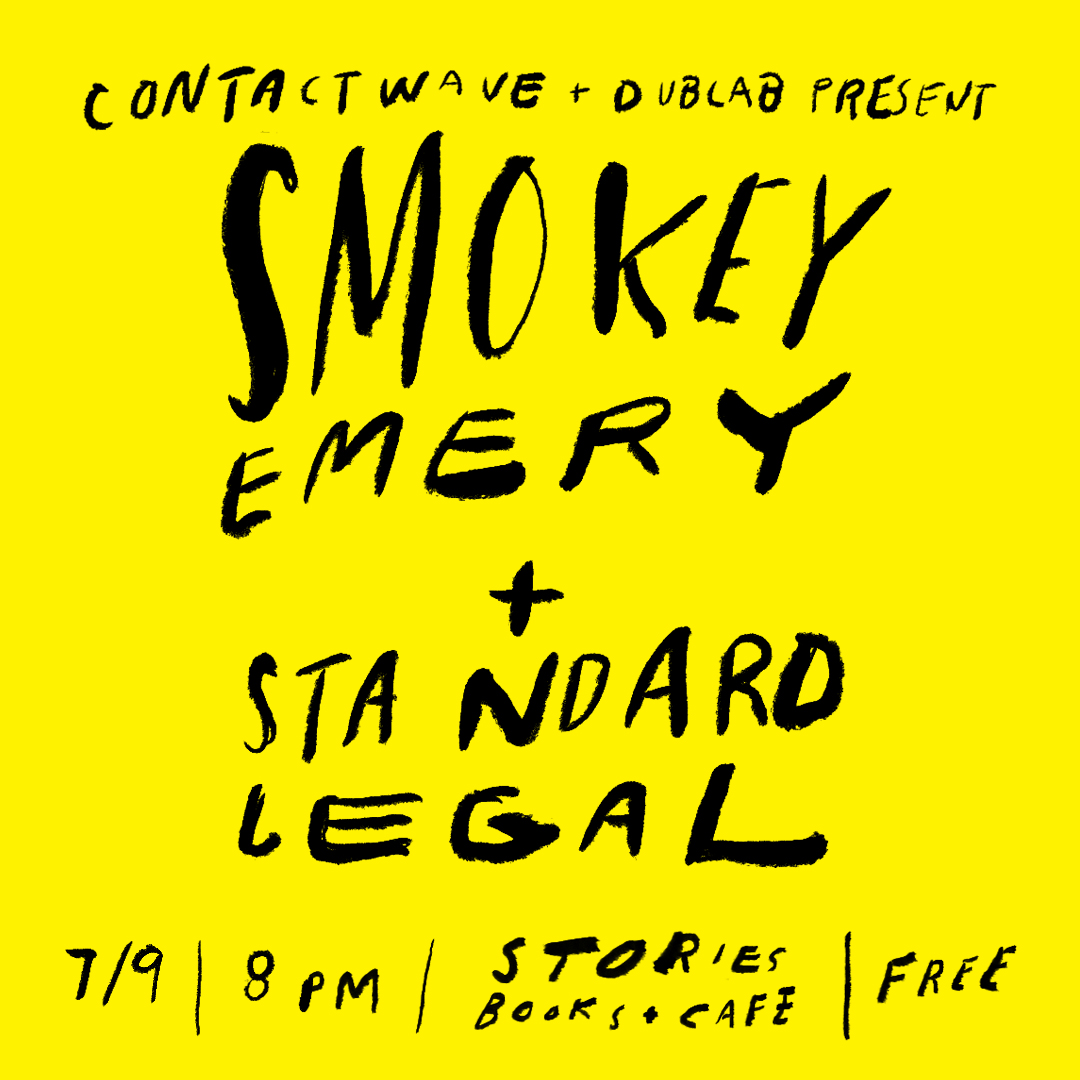 Contact Wave + dublab Present: An Experimental Sunday at Stories
A free evening of sublime and adventurous sounds, featuring the sonic explorations of
+++
SMOKEY EMERY
STANDARD LEGAL
+++
SMOKEY EMERY
https://smokeyemery.bandcamp.com/
Since the age of 17, Houston-born Daniel Hipólito has been capturing, fragmenting, and reconfiguring his life experiences as Smokey Emery. Hipólito has become a well-established fixture amongst many experimental and electro-acoustic music circles by releasing a myriad of dense ambient works comprised of dismantled field recordings, reinvented through tape manipulation. Though moving transiently between cities for much of his adult-life, Hipólito perpetually equips himself with a recording device to connect his geographically disparate chapters of life into meaningful vignettes of self-reflective audio-journalism. Through this medium, Smokey Emery depicts a catalog of human conditions from multiple viewpoints and chronologies, allowing each composition to coalesce into a greater framework of substantive contextual meaning and expression.
STANDARD LEGAL
https://standardlegal.bandcamp.com/
Standard Legal is the project of songwriter Andrew Siegel.
+++
Free! Plus coffee, beer, wine, and books!
Stories Books and Cafe
1716 Sunset Blvd, Los Angeles
See more events at this location »
Get Directions: