Rene Contreras w/guest Tijuana Panthers – Oh No It's Monday!
Monday, March 12 2018
10:00 AM - 12:00 PM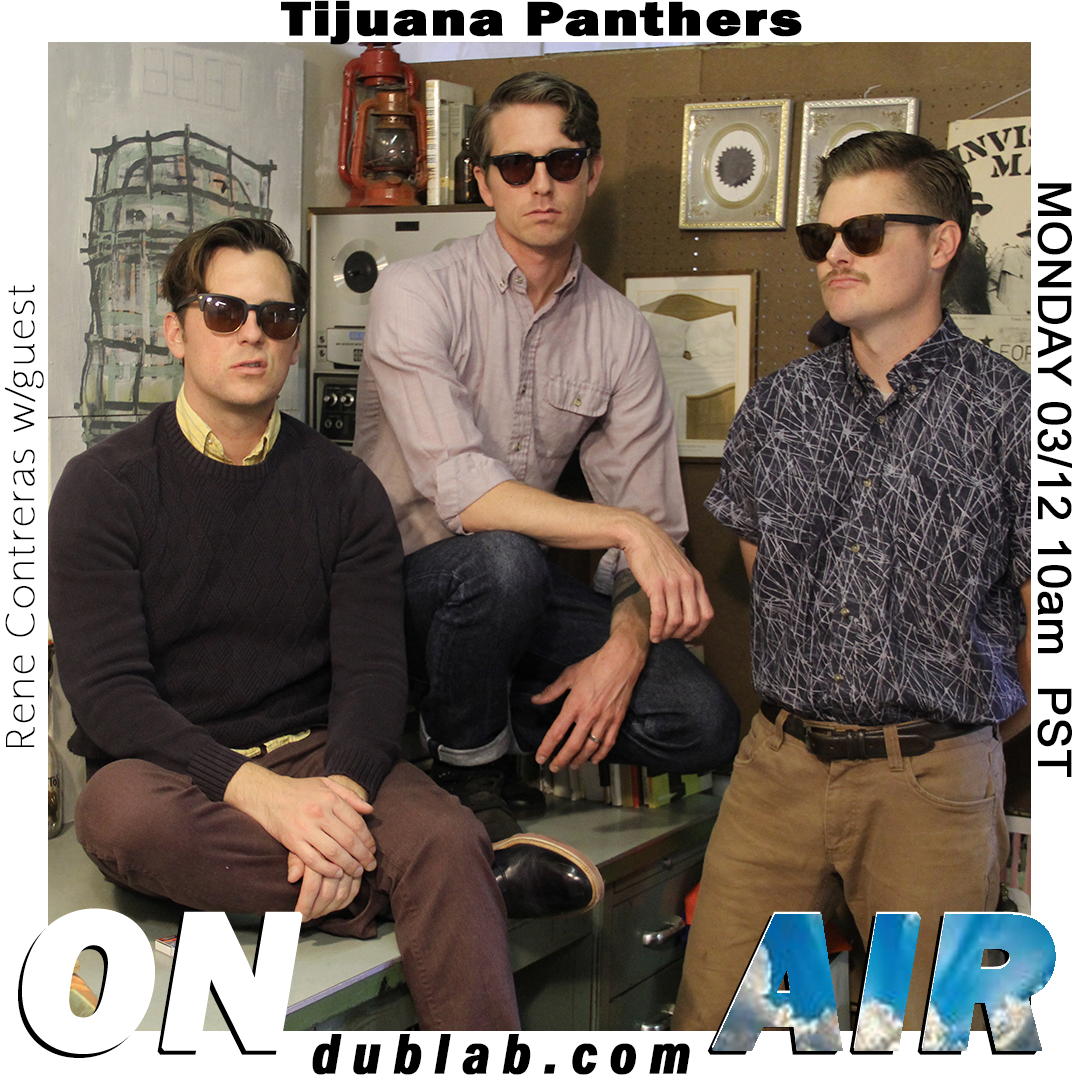 Oh No It's Monday focuses on up and coming music coming from different areas of the world. The show also brings attention on what bands to watch that happen to live in our own backyard in Los Angeles. Sometimes they have special guest musicians whom are on tour and happen to be in town. Monday's don't have to be terrible tune in grab a morning drink and discover new music from around the world and from your own backyard.
The Tijuana Panthers got their name from the little black ceramic panther that was a present from their neighbor Max Baker—yes, the Max Baker who they named their first album after, and who deserves a bio all his own—and they got their sound from that strange place where punk bands crash into pop music and come out the other side, bristling with hooks and hitting three-part harmonies almost by happy accident.
Even the Beach Boys were once a garage band, and after them came the waves of kids playing rock 'n' roll somewhere between the surf and the surface streets. Then when punk showed up in the '70s, it was just an adjustment in hairstyle and speed. The Buzzcocks did this a whole hemisphere away, the Real Kids and the Modern Lovers did it on the other side of the country, and the Crowd and the Simpletones did it just a few towns over. And now Tijuana Panthers come striding proudly out of their hometown of Long Beach, California.
dublab.com
,
See more events at this location »
Get Directions: