Smorgasburg Saturday Pop Up on the Pier w/Southern Soul Spinners
Saturday, March 11 2017
11:00 AM - 05:00 PM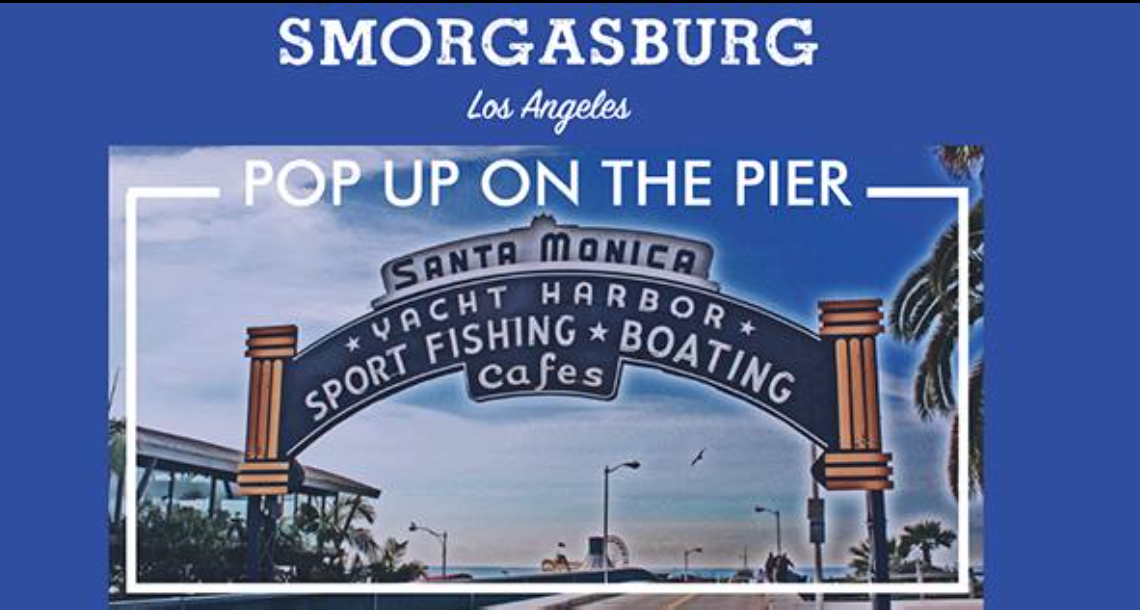 On Saturday, March 11th, Smorgasburg LA will be holding its first ever event on the westside, popping up for one day only at the historic Santa Monica Pier w/music by the Southern Soul Spinners.
All of your favorite current Smorgasburg food vendors will be there, like goa-taco, Amazebowls, Shrimp Daddy, Donut Friend, Lobsterdamus, and Cheezus, plus brand new vendors like Chichidango, Hot star us large fried chicken, Porchetta Republic and J/10 Chai Co.. Plus there will be shopping as well, from Capricorn Press, Baobab Collective, Rx Candles, No Tox Life, Goldenwest Goods, and more. Live DJs will be spinnig tunes for guests to enjoy courtesy of LA's favorite local non-profit, online radio station dublab
The event will take place on Saturday March 11th, from 11am to 5pm on the Santa Monica Pier (in the area just east of Pacific Park, behind the carousel, the Albright, and Rusty's Surf Ranch.) As always, it is FREE to get in.
Sunday Smorgasburg will happen the next day as scheduled (March 12th) from 10am to 4pm at ROW DTLA.
Free Admission/Kid Friendly
Santa Monica Pier
Santa Monica Pier, Santa Monica, CA
See more events at this location »
Get Directions: