Zøraya & Aura T-09 w/guest Textasy – The Phuture Perfect
Saturday, June 23 2018
02:00 PM - 04:00 PM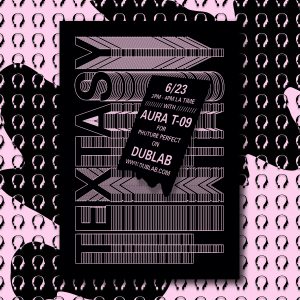 The Phuture Perfect is a monthly, electronic music transmission focused on the LA underground and rooted in Detroit techno. Hear house, minimal, techno, footwork, electro and leftfield, as well as local guest DJs and live hardware performances.
Textasy. Everyone's favorite new bent electro/warped jungle maniac. The DJ/producer from Dallas has hewn a unique sound from surprising ingredients, pillaging dance music history and stealing the best bits from electro, breakbeat hardcore and acid techno to create an exultant and explosive mixture.
His 'Off The Leash' EP for Natural Sciences contained a DJ Mag single of 2017 in 'Illusions Of The Mind', an emission of elastic body-popping electro funk with eerie synths and a diversion into spooky stalker thriller territory in its mid track bass swap, while 'Breakbeat Lizard' from 'Welcome To The Darkroom' on E-Beamz is a suitably sludgy acid cut with murky drums cutting through the miasma.
The name Textasy comes from his favourite Texan hardcore rave record by Nasa Project, on 1992's 'High Friends In Places' EP. But it also has a satisfying synergy with Dallas's Starck Club, known as one of the first dance spots in the US to embrace ecstasy use in the mid 1980s, prior to its being made illegal.
dublab.com
,
See more events at this location »
Get Directions: