Chris Kissel w/guest Sean Smith (LFZ, Stimulus Progression) – Contact Wave
Sunday, April 16 2017
10:00 AM - 12:00 PM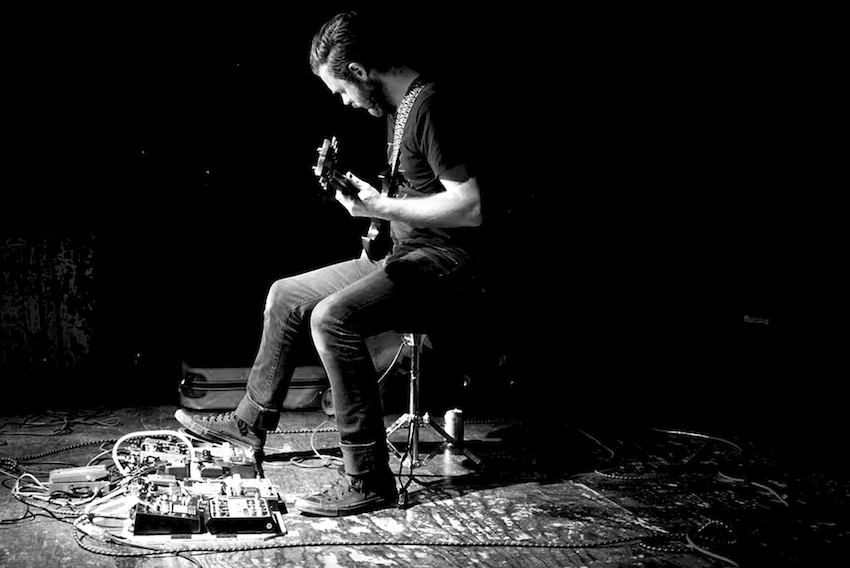 Hosted by Los Angeles DJ and journalist Chris Kissel, Contact Wave enthusiastically celebrates the best experimental, avant garde, psychedelic, and off-the-grid music crafted in L.A. and beyond.
This week's guest is Los Angeles-based musician and label owner Sean Smith.
In LFZ, Smith manipulates guitar and synthesizers with a vast array of analog and digital devices. The music is emotionally driven and rides the line between composition and improvisation. There is a deep experimentalism captured in the music of LFZ -all executed by tangible means. LFZ is exploratory of sights, sounds and the phenomenological. Since 2015, LFZ has released a self titled album, a collection of meditative synthesizer improvisations, "Pointless Prism," and three volumes in the "Sketches of Jupiter" series.
STIMULUS PROGRESSION specializes in re-issues of obscure private press and rare LP's, original new-old-stock of select artists, and sporadic new releases. All releases are made available on tangible and preferred analog formats with an emphasis on cassettes. The label's output is centered on a balance of intellectualism and emotional creativity. Every artist's work embraces the time in which it was created, yet embodies a timelessness in the progress of experimentalism.

,
See more events at this location »
Get Directions: