Antal – dublab Set
Friday, June 10 2016
12:00 PM - 02:00 PM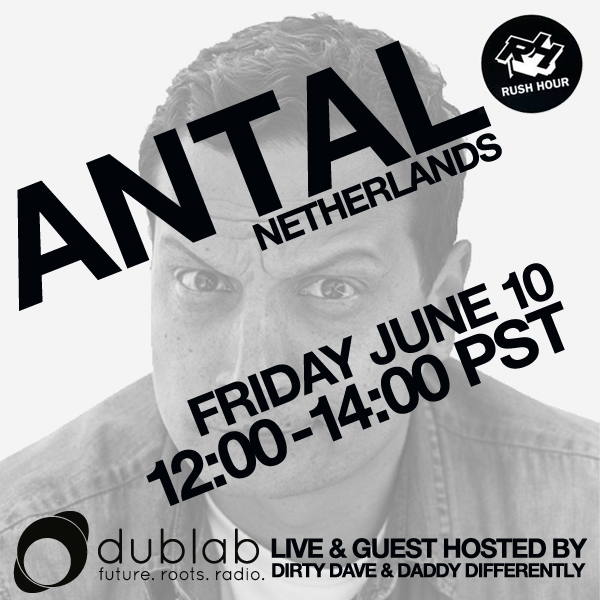 Amsterdam's Rush Hour founder Antal is a hugely versatile DJ that can wave together
house and techno or Afro and disco just as ably. He's been doing it since the Nineties and
has done so from the States to Australia, Europe to Asia at the same time as digging deep
into many musical forms away from the dance. For those in the know, Rush Hour – the label
he runs with a close group of key people – is a faultless record label and cherished store. As
well as releasing the most exciting new music, the label is famed for its on-point re-issues
of forgotten old classics whilst the shop stocks records bought on crate digging trips
around the world.
Catch the man Antal himself gracing the dublab airwaves from 12-2pm PST.
dublab.com
,
See more events at this location »
Get Directions: