Music For Train Stations feat: Mark Van Hoen & Victoria O'Hanlon
Friday, March 25 2016
04:00 PM - 06:00 PM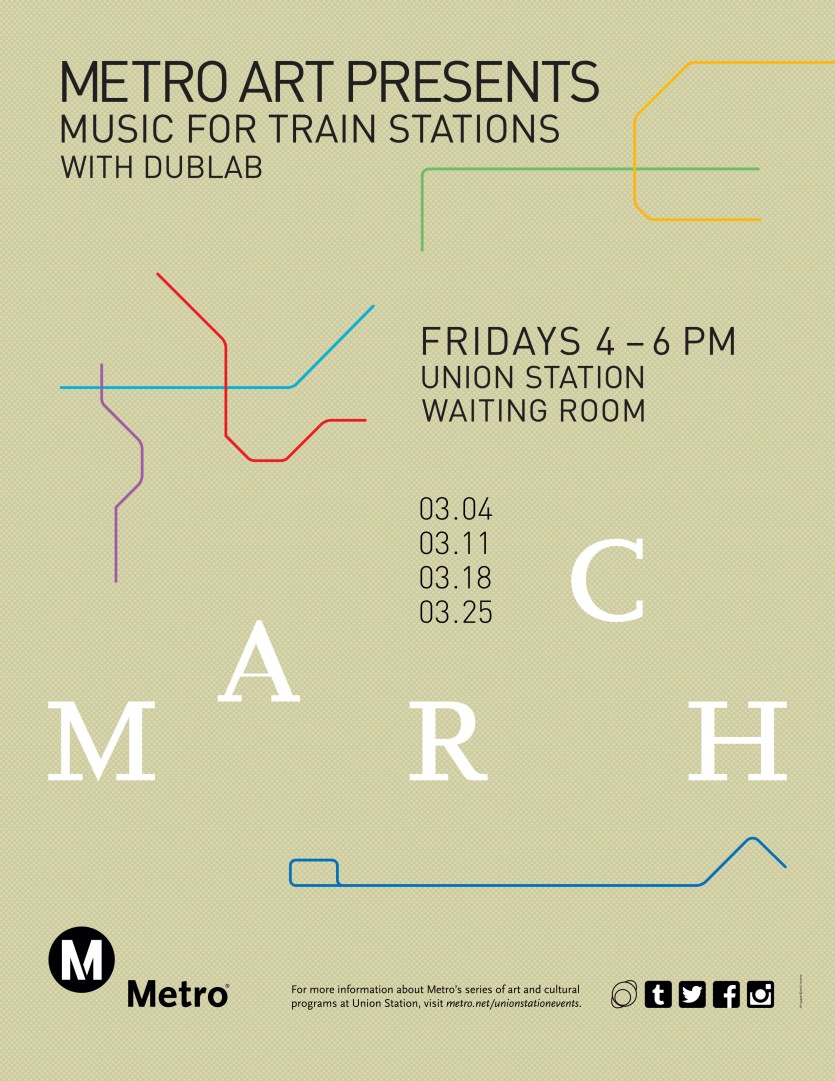 The Waiting Room at downtown's iconic Union Station will be transformed into an immersive sensory sound experience this March when Metro Art Presents partners with dublab for the series "Music For Train Stations".
The program is inspired by Brian Eno's 1978 ambient masterpiece, "Music for Airports," which was designed with the intent of defusing the tense, anxious atmosphere of an airport terminal with loops of subtle sound including piano, voice and other instruments. Our program is both an homage to Eno and a contemporary interpretation of his concept applied within the frenetic energy and architectural splendor of Union Station.
Live performance by Mark Van Hoen
DJ set by Victoria O'Hanlon
FREE and open to the public
Union Station is accessible via Metro Rail, Metro Bus and several municipal bus lines. Use the Trip Planner at metro.net for routes and connections. Car and bicycle parking are also available on site.
—
Metro Art Presents showcases a vibrant mix of arts and cultural programs at historic Union Station. The diverse, all ages programming is designed to creatively activate the landmark station, engage the Los Angeles community and attract new riders.
Union Station
800 North Alameda St., Los Angeles
See more events at this location »
Get Directions: