Greg Belson – The Divine Chord Gospel Show
Wednesday, April 26 2017
02:00 PM - 03:00 PM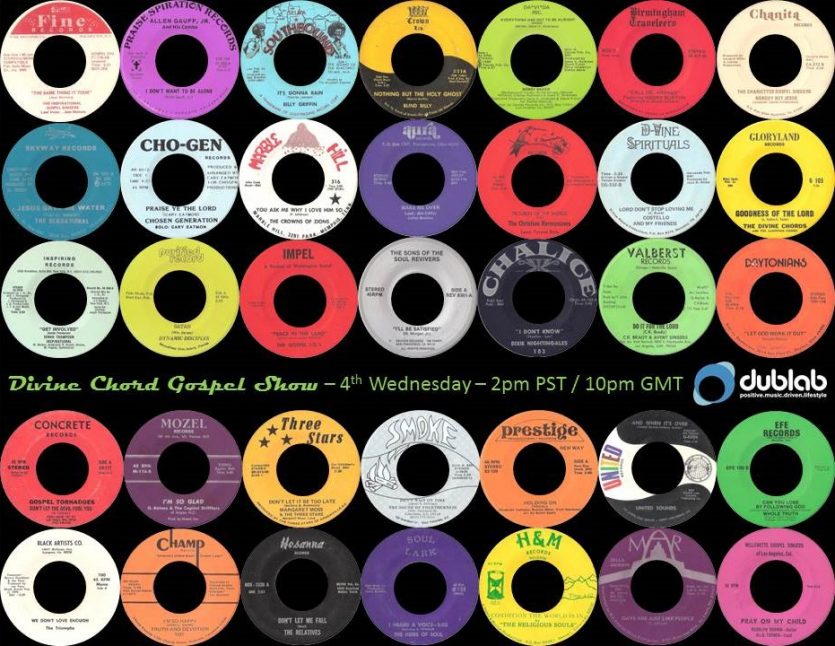 A series of monthly radio shows hosted by Greg Belson on dublab.com, dedicated to gospel soul, funk and spirituals from the 1960's thru to the 1980's.
The Divine Chord Gospel Show branches out into gospel influenced cuts and artists that crossed over to performing secular cuts too; so plenty of rarities all played from original vinyl, either on 45 or LP format. The Divine Chord Gospel Show Facebook Page
DCGS pt. 70 is just around the corner so please join us on 27th April @ 2pm US PDT (10pm UK GMT) for 60 minutes of the good stuff….soul music you might not have heard before, from uptempo primed for the dancefloor funky cuts, to low slung, sweet & deep soulful daggers. Get on board and ride the DCGS train with us, why dont'cha!
dublab.com
,
See more events at this location »
Get Directions: