DUBLAB Presents: Dayclubbing at Ace Hotel & Swim Club: TECHNICOLOR PARADISE w/Numero Group
Saturday, September 1 2018
12:00 PM - 06:00 PM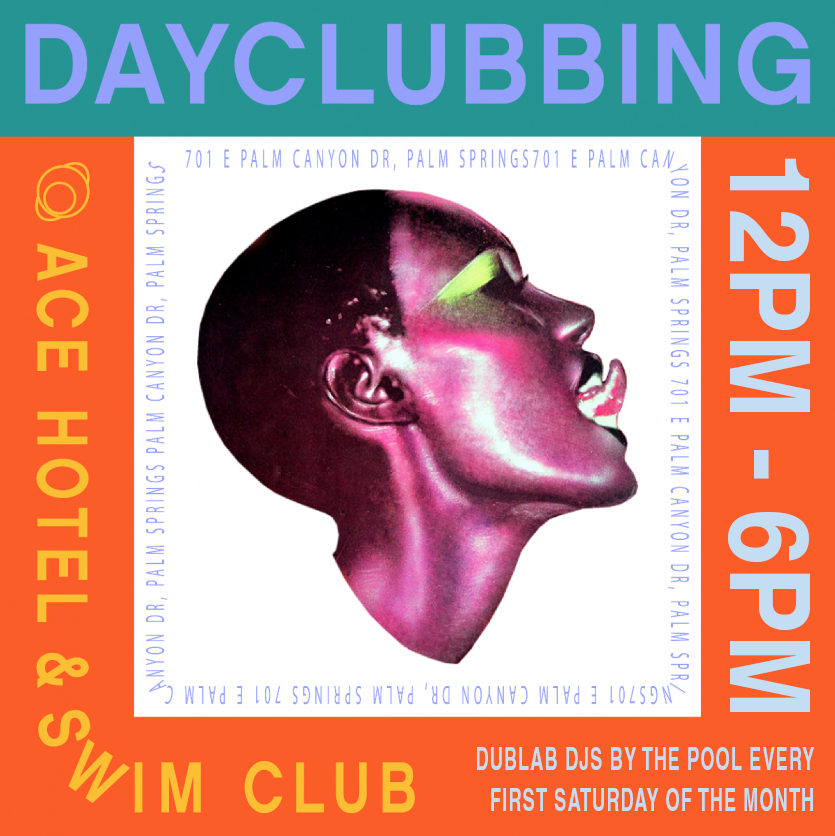 Join dublab DJs every first Saturday of the month for Dayclubbing at Ace Hotel & Swim Club in Palm Springs. Enjoy tunes, drinks and food by the pool as the perfect way to get away and turn your weekend into something special.
This Dayclubbing special edition is presented in partnership with Numero Group as they celebrate the release of their Exotica compilation "TECHNICOLOR PARADISE"
Expect a day by the pool with exotic sounds in a Tiki-themed environment.
More info HERE
Ace Hotel & Swim Club
701 E. Palm Canyon Dr., Palm Springs
See more events at this location »
Get Directions: