Stronger Shines the Light Inside
Wednesday, April 11 2018
06:00 PM - 09:00 PM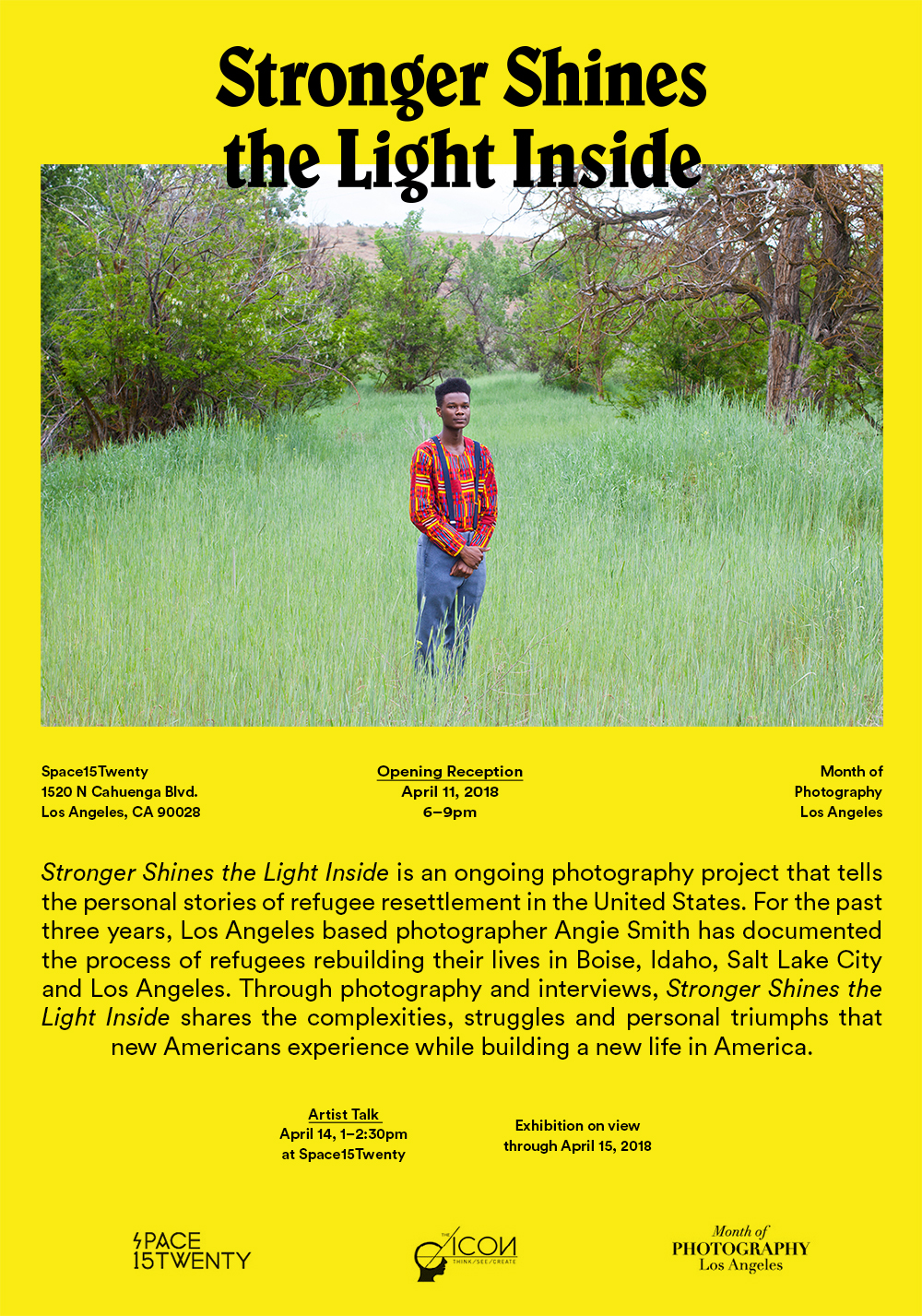 Stronger Shines the Light Inside: an ongoing photography project that tells the personal stories of refugee
resettlement in the United States. In 2015, Los Angeles-based photographer Angie Smith began
documenting refugees rebuilding their lives in Boise, Idaho. She's since photographed communities in
Salt Lake City, Albany, New York, and Los Angeles. Through photographs and interviews, Stronger
Shines the Light Inside helps Americans understand the complexities, struggles, and personal triumphs
that refugees experience in their everyday lives. This opening reception is an official exhibition of Month
of Photography Los Angeles.
Exhibition Details:
Artist Talk: April 14th, 1:30pm at Space 1520
Music provided by Rani de Leon of Dublab
Artist bio:
Angie Smith is a Los Angeles based photographer and that founded Stronger Shines the Light Inside in
March of 2015. In September of 2016, Stronger Shines the Light Inside was exhibited in Boise, Idaho and
honored at the White House in Washington D.C. Smith is preparing to travel to Portland, Oregon where
she will photograph refugee, migrant, and immigrant communities as an artist-in- residence with Wieden
and Kennedy in May of 2018.
More information HERE
Space 15Twenty
1520 N. Cahuenga Blvd., Los Angeles, CA
See more events at this location »
Get Directions: