Frosty w/ guest Harry Taussig – Celsius Drop
Thursday, May 25 2017
10:00 AM - 12:00 PM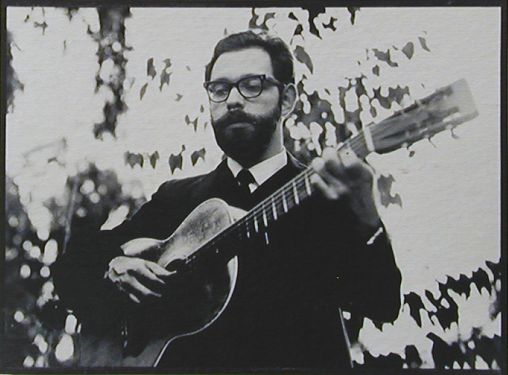 Here it is, highly honed and happening for YOU. On his weekly Celsius Drop show, dublab co-founder Frosty guides you through an exploration of the vast Future Roots music spectrum. Tune-in to grasp your destiny.
This week Frosty welcomes Harry Taussig onto the show for a live performance and conversation. Taussig is a physicist, artist and musician who has emerged from the edges to become a visible force in the now. He is an outlier steeped in the American Primitive Guitar sound who has carved a path all his own. The good folks at Tompkins Square in their typically fine form have championed his music and made it available for your ears. Now at 75 years young, Taussig is brilliantly lighting up the world with his singular guitar style.
Fifty years ago, Harry Taussig and Max Ochs were featured on a sampler LP, 'Contemporary Guitar – Spring '67', alongside John Fahey, Robbie Basho, and Bukka White. Both guitarists were "re-discovered" by Tompkins Square in 2005, and have since released new recordings for the label.
On May 26th, Tompkins Square will release 'The Music of Harry Taussig & Max Ochs' featuring newly recorded material, commemorating the 50th Anniversary of the Takoma sampler they first appeared on. The pair will also meet for the first time and play select shows on the West Coast. The May 28th concert in Berkeley will also feature Tompkins Square recording artist Richard Osborn, a student of the late Robbie Basho.
May 26 (Release Day !) Zebulon, 2478 Fletcher Drive, Los Angeles
May 28 2pm "in store", Down Home Music Store, 10341 San Pablo Ave, El Cerrito, CA 510-525-2191
May 28 The Back Room (w/ Richard Osborn), 1984 Bonita Ave, Berkeley, CA 510-654-3808
May 30 Private Parlor Show at The Lost Church, 65 Capp St., San Francisco, CA Tickets
Pre-order 'The Music of Harry Taussig & Max Ochs" (ltd ed of 500 LPs)
dublab.com
,
See more events at this location »
Get Directions: