dublab & Center for the Arts Eagle Rock present VIBRATION BALANCE
Friday, March 28 2014
07:00 PM - 02:00 AM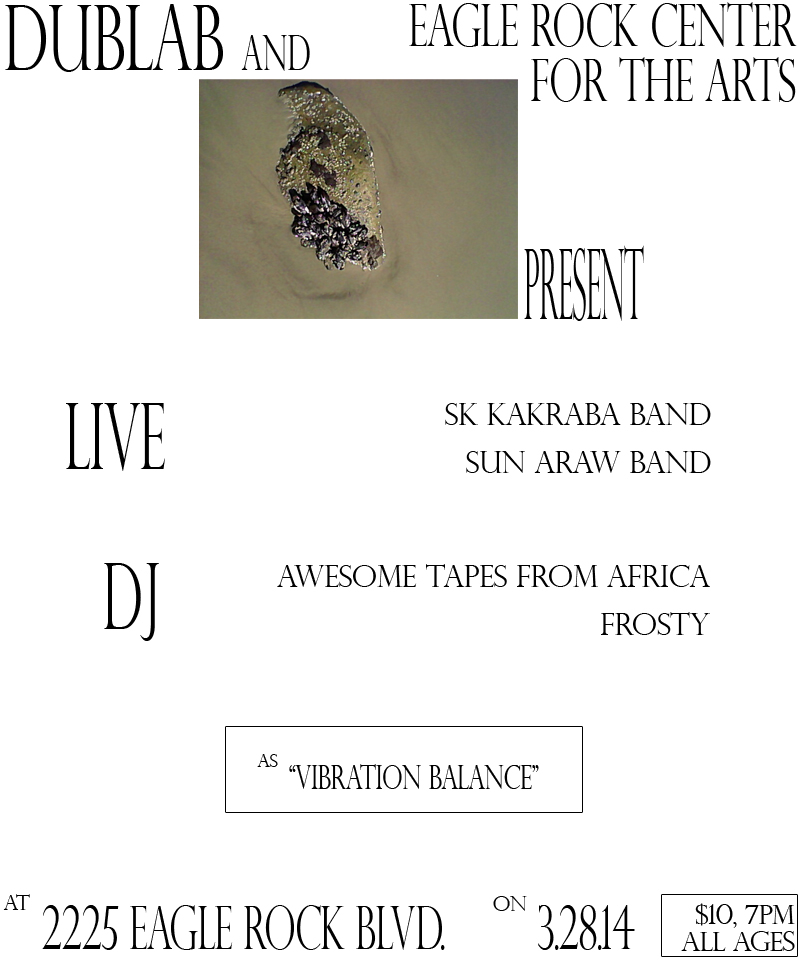 dublab and Center for the Arts Eagle Rock Present…VIBRATION BALANCE
8-9pm: Frosty (DJ)
9pm: Sun Araw
10pm: SK Kakraba Band
11pm: Awesome Tapes from Africa (DJ)
All Ages / $10 / 7pm Doors
TICKETS HERE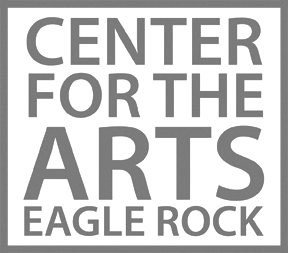 About SK Kakraba:
"Son of world-renowned master xylophonist Kakraba Lobi, S.K. Kakraba Lobi began practicing xylophone at a young age. Specializing on gyil, a Ghanaian instrument constructed of wooden slats placed atop Calabash Gourds, S.K. has become a master musician and craftsman. Upon moving to Los Angeles S.K. met bassist Aaron M Olson and assembled a full band. Get ready to feel the water move inside you as the gyil melodies bring balance to your body and mind." – Holy Page
About the Gyil:
The gyil is an important instrument among the Lobi, Sisala and Dagara people of the Upper regions of Ghana, who employ them for both funerals and festivals and one of the grandparents of the mallet keyboard family. It is made from fourteen wooden slats that are suspended, on a frame, over calabash gourds. Its sound is like the Western marimba, yet more earthen" in character. It is the national instrument of the Lobi and Dagara people of Ghana, Burkina Faso and Côte D'Ivoire. Throughout West Africa, the people believe that its "woody" sound comes from a vibration of water that physically balances the water in the bodies of humans and animals.
The gyil is used for everything in life; from weddings and funerals to dances and everyday recreation. Nearly every man and boy in the community can play at least a tune or two on the gyil. Yet the gyil master (an instrument maker as well as a player) studies the instrument for much of his life before he is considered worthy to represent his community at sacred events.
Watch SK Kakraba play the gyil here.
Here SK Kakraba Band here.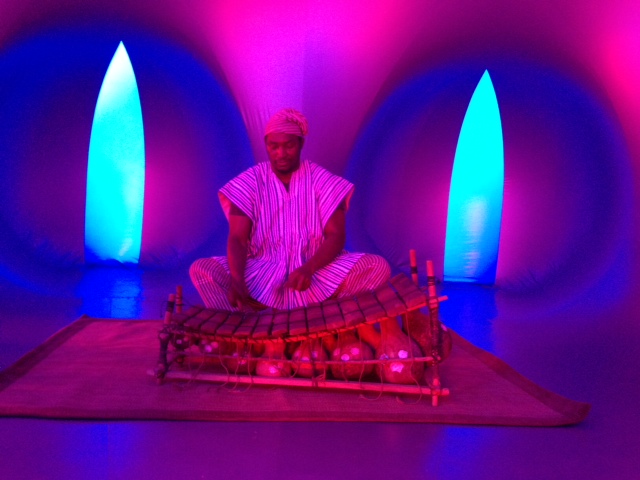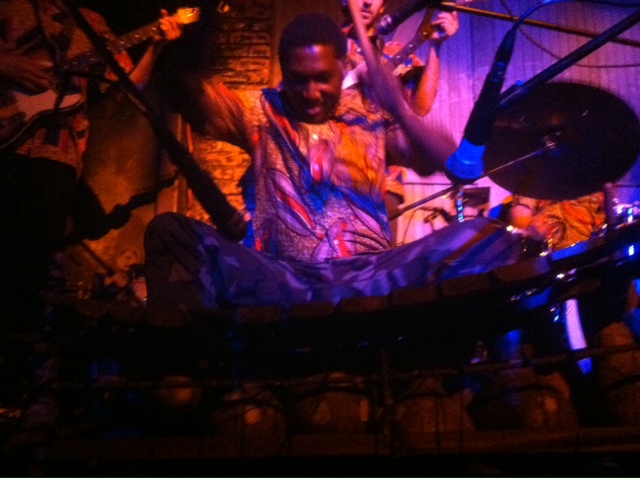 Center for the Arts Eagle Rock
2225 Colorado Boulevard, Los Angeles, CA 90041
See more events at this location »
Get Directions: