Eat to the Beat: a Thanksgiving food & music happening at Grand Central Market
Saturday, November 23 2013
12:00 PM - 06:00 PM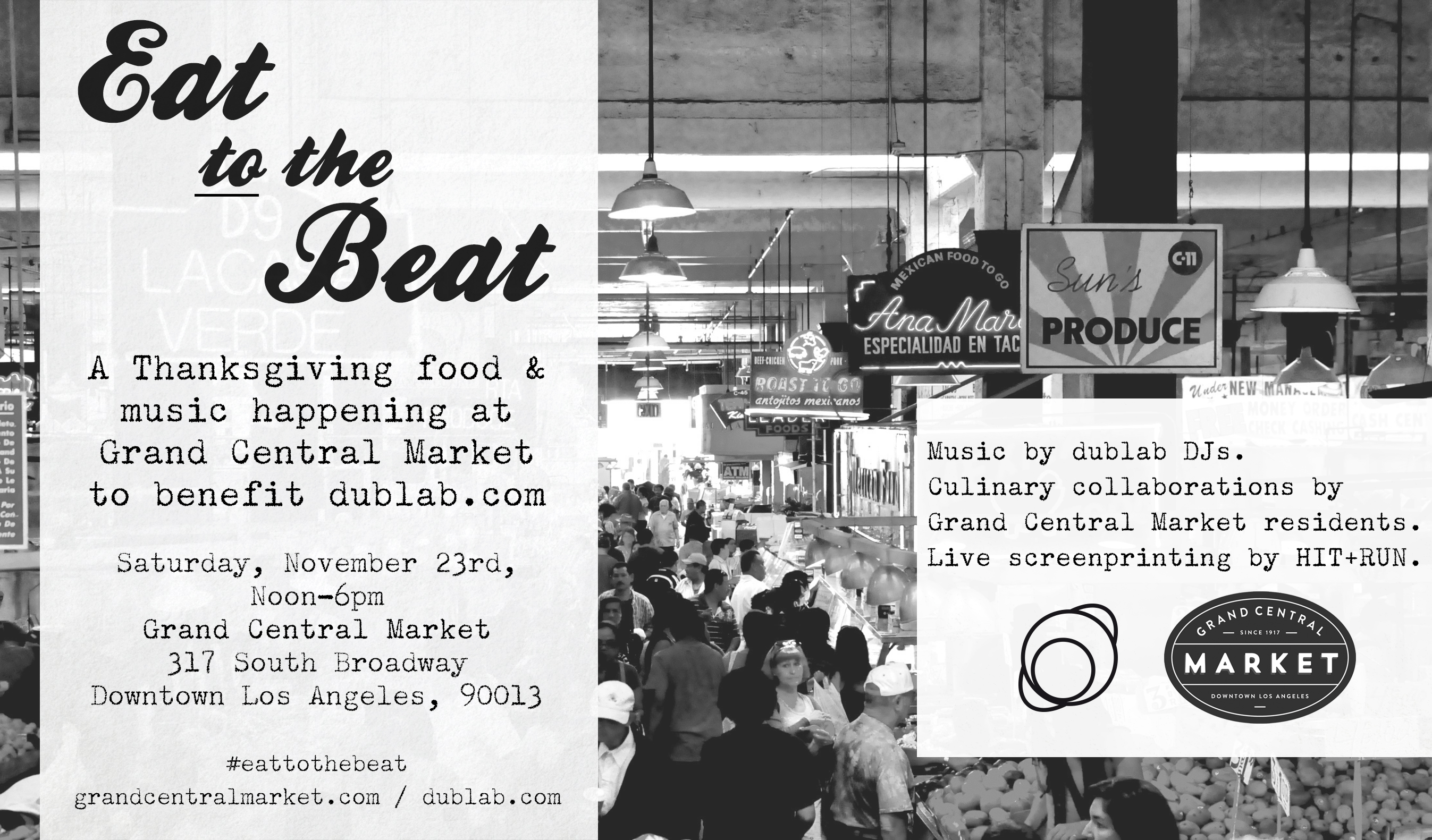 Eat to the Beat:
A Thanksgiving food & music happening in the historic halls of Grand Central Market to benefit dublab's positive music mission.
Music by dublab DJs & friends:
+ "Around The World In 360 Minutes" Record Potluck!
+ dublab's "food for your ears" DJ stand!
+ dublab community record fair with stacks of stellar vinyl for sale!
+ dublab DJ Serving Station with sets by:
Noon-1pm: C&G Music Company
1-2pm: Daedelus
2-3pm: Hoseh
3-4pm: Low Limit & Sodapop
4-5pm: Zach Cowie (Turquoise Wisdom)
5-6pm: Frosty
Culinary collaborations & special, seasonal offerings by Grand Central Market residents:
-Valerie & Valeria's Chili & Red Mole Brownies, created by Valerie at GCM, with ingredients from Valeria's Spices
-Flautas with fiery Pico de Gallo from tacqueria Roast to Go
-DTLA Pupusas, a one-time-only collaboration from Sarita's Pupuseria and soon-to-be-open DTLA Cheese
-A Smoked Nita pulled pork and egg collaboration from Eggslut and Horse Thief BBQ
-Egg rolls (finally!) from crowd favorite China Cafe
-Coffee rubbed brisket by Horse Thief BBQ and G&B Coffee
-A Ceviche Sampler from Lupita's Seafood
-Coconut and Thai herb basted Grilled Corn from Sticky Rice
-Starbucks' Holiday Drink Menu, as interpreted by G&B Coffee
Live t-shirt & tote bag screen printing by HIT+RUN. Free custom printed totes with purchases from featured food vendors. Exclusive dublab shirt designs!
Crafts by Little Junebugs.
Historical architecture tour by de Lab.
Free / All Ages
grandcentralmarket.com / dublab.com
Food + Music + Friends + Fun = #EattotheBeat
Thanks to LA Weekly for their generous support!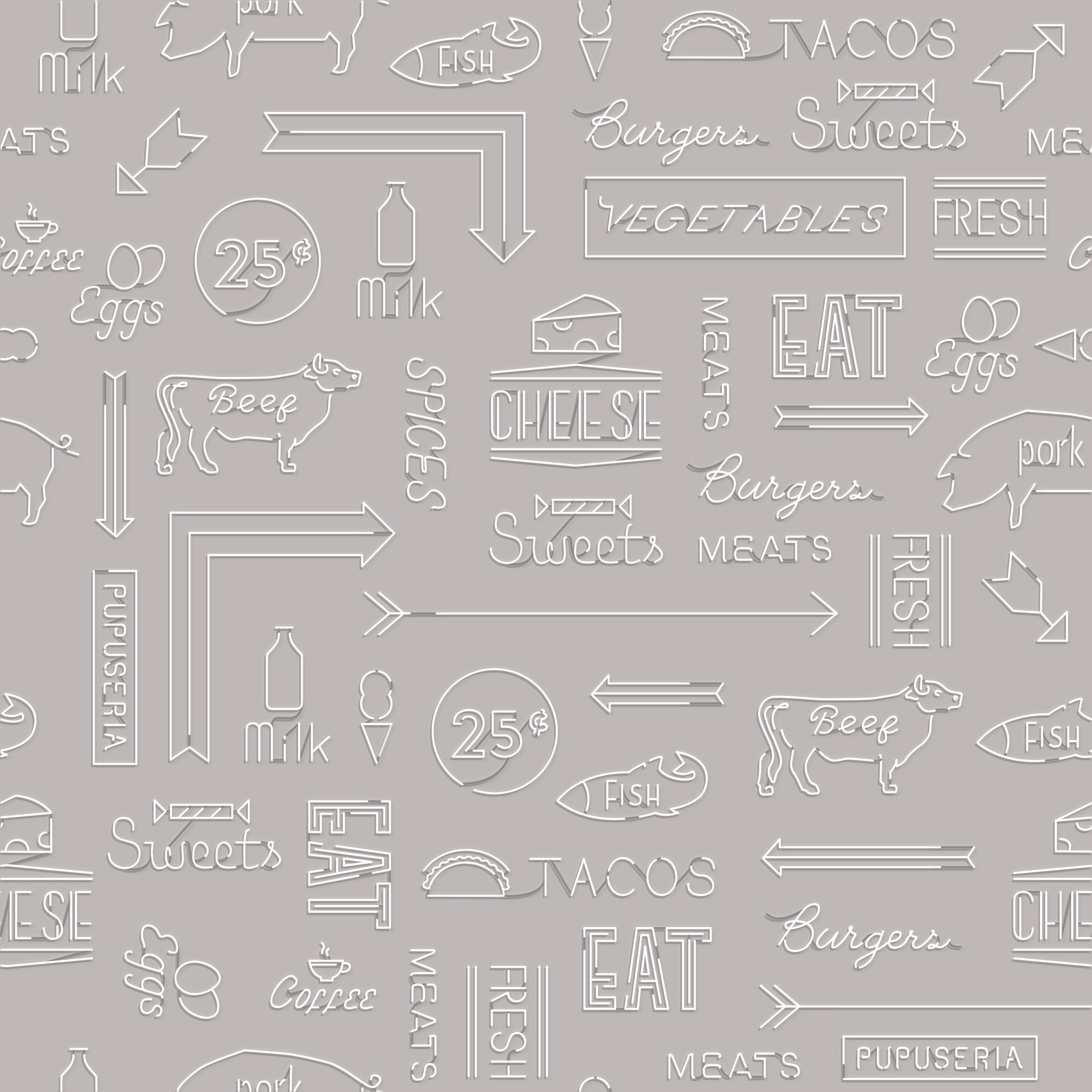 Grand Central Market
317 South Broadway, Los Angeles, 90013
See more events at this location »
Get Directions: