Cinespia Summer Camp feat. Wet Hot American Summer, dublab DJs (08.18.12)
Saturday, August 18 2012
07:00 PM - 06:00 AM
Films from dusk til dawnfrom 7:00pm -6:00 am.
It's cinespia summer camp with films and music all night long!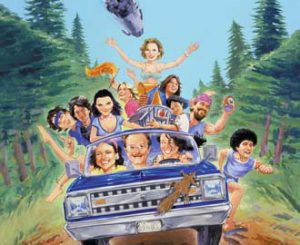 Includes Wet Hot American Summer (8:30pm), 80s horror film Sleepaway Camp (at midnight!) and Little Darlings starring tatum o'neil and christy mcnichols. plus djs, a meatballs mashup, friday the 13th highlights, nature and surfing docs, photobooths and camp activities!
DJs carlos nino, peanut butter wolf, cut chemist, hymnal and dublab DJsfrosty + nanny canteloupe spin between the films.
Bring blankets, pillows, a sleeping bag and make a nest below the stars. come early, come late, stay all night if you like! as a courtesy to other moviegoers: no tall chairs!! and no distilled spirits please.
Tickets here.
Click here for more info.
Sat., August 18th, 2012 / $10
Hollywood Forever Cemetary
6000 Santa Monica Blvd., Hollywood
See more events at this location »
Get Directions: