dublab presents…A LABRAT MATINEE 10 at Alamo Drafthouse Ritz in Austin, TX
Monday, July 16 2012
10:00 PM - 12:30 AM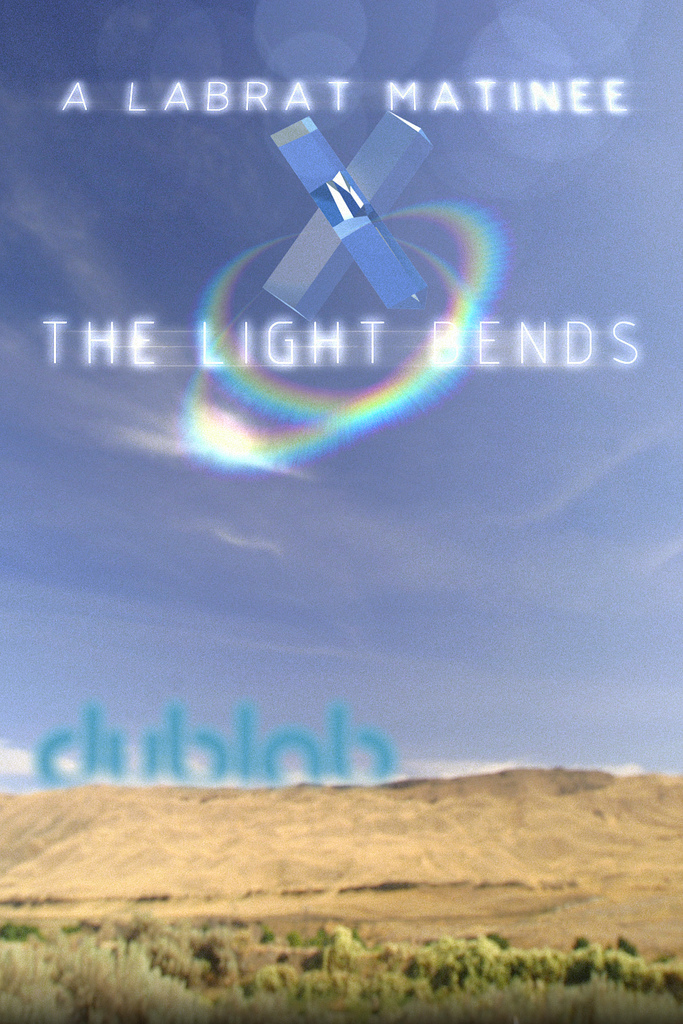 dublab & Alamo Drafthouse Ritz "Music Mondays" present…A LABRAT MATINEE 10 : the light bends
Sponsored by Austin's greatest music store, End of an Ear Records, and Austin's most essential vintage furniture and decor store, Room Service.
Join dublab for an evening of visions burning bright. Enjoy rarely seen music videos, comedy clips, out-there animation, new dublab films, and other eye-melting magic.Yes, this future roots web-radio super station also specializes in opening-eyes. This special presentation of the LABRAT MATINEE will also feature highlights from dublab's original VisionVersion music performance film series and other surprises. Hosted by dublab's T-Kay.
FILMS BY:
5secondfilms
Andrew Pekler
Ariana Natale
Ben Barnes
Ben Shearn
Ben Wolfinsohn
Carlos Charlie Perez
Cédric Nussli
Chris Coats
Daniel Brereton
Daniels
David Green
Dugan O'Neal
Elliott Sellers
Eric Coleman
Experimental ½ Hour
Eyebodega
Flying Lotus
Good Neighbor
Grace Oh
Isaiah Seret
Jason Goldwatch
Jeff Schweikart
Jennifer Juniper Stratford
Jesselisa Moretti
Jordan Kim
June Zandona
Kahlil Joseph
Keith Musil
Laura Darlington
Lex Halaby
Lily X. Wahrman
Mathieu Tonetti
Matt Amato
Michael Patterson
Mike Anderson
Overture
Paul Trillo
Prince Rama
Sanghon Kim
Spencer Ockwell
+ Many More!
ARTISTS FEATURED:
Busdriver
Canyons
Cults
Devendra Banhart
Diva
Geneva Jacuzzi
Groundislava
High Places
Janka Nabay
Javelin
Jeremiah Jae
Julia Holter
Man Man
Matthewdavid
M.E.D.
Mia Doi Todd
Pharaohs
Prince Rama
Sébastien Tellier
Shabazz Palaces
Teebs
The Long Lost
Toro y Moi
Turzi Electronique Expérience
Yuk.
+ Many More!
COMEDY CLIPS:
5secondfilms
Co-op Stories
Good Neighbor
Fish Out of Water
Love Thyself
Uhh Yeah Dude
+ Many More!
18 and up; Children 6 and up will be allowed only with a parent guardian. No children under the age of 6 will be allowed.
For tickets click here.
Alamo Drafthouse Ritz
320 E. 6th Street, Austin, TX
See more events at this location »
Get Directions: