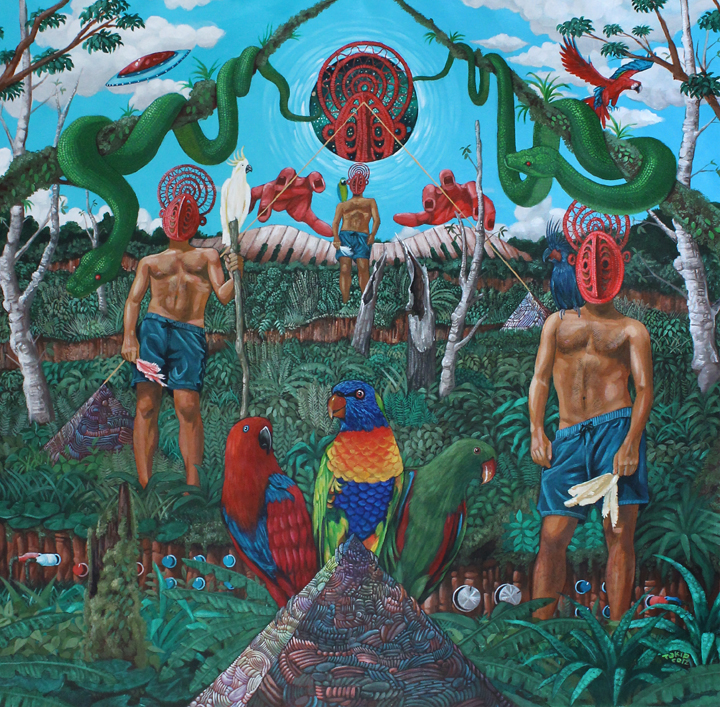 You've spent many days in the thick jungle waiting, but now you've started to wonder whether you really want to be rescued after all. The jungle has pulled you in. Surrounded by the airplane fuselage that formerly held you aloft like a winged suspension of disbelief, you grow your beard and eat fruit from the trees. Your shortwave radio buzzed out in a midnight rainfall yet with the dawn bird calls it has begun to play again. This time it radiates new transmissions. It has jammed on a broadcast that seems to float between frequencies. The music mirrors your surroundings. It sings in harmony with the thick canopy above your head and vibrant feathers fluttering amongst it. You take the radio to the edge of the ocean and it crackles out a symphony for the waves as they roll in and out. The blue sky is all brilliance and the radio sings back. This is your new world and it feels so right.
For more oceanic mythology please pick up Electric Egypt's new album Exotica.
Podcast (mp3): Download
Original cover art for "Exotica" by Tokio Aoyama.