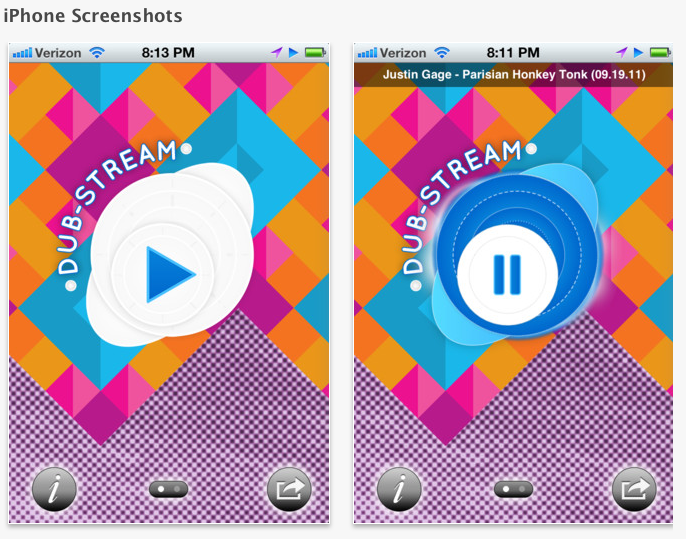 The free dublab iPhone App is here! Thanks to James and Linda at Artisan Global for creating the App and to Aris & Ashley of Team A for their graphic design skills.
To add this audio enlightenment tool to your life search "dublab" in the iTunes App store or click here to download it!
Listen to dublab's future roots radio on your iPhone, iPad or iPod Touch!
– Two streams to choose from: dub-stream or theme-stream
– Background audio – listen while using other apps
– Current show information displayed along top of screen
– Share via Facebook, Twitter and E-mail
Please report any technical issues to info@dublab.com