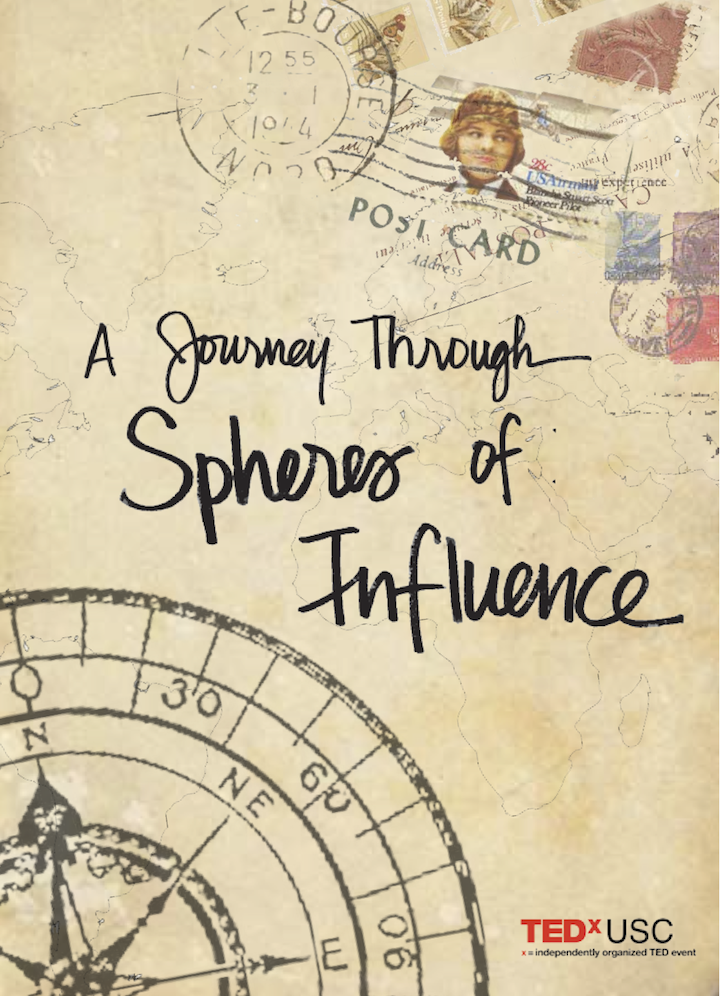 TEDx events are independently organized experiences that help mobilize the TED mission of filling the world with "ideas worth spreading." Over 3,000 of these satellite events have happened around the world, generating an immense offering of free TED Talks and deep community connections. The USC Stevens Center for Innovation holds the esteemed position of having hosted the very first TEDx event. Since then TEDxUSC has generated over 3.5 million online views and served as an inspiring model for other TEDx organizers. dublab was honored to curate musical offerings to help set the tone for TEDxUSC 2012. The following mix played in the auditorium before and between talk sessions and dublab DJs were on hand to share music live.
MIX:
DOWNLOAD
Moondog – Viking I – The German Years 1977-1999 (ROOF Records)
Penguin Café Orchestra – Pythagoras' Trousers – s/t (EG Records)
Helado Negro – Desiertos – Dormido en la Silla
Carlos Niño & Miguel Atwood-Ferguson – Cup – Fill The Heart Shaped Cup (Alpha Pup Records)
Andres Renteria – First Light – No Need to Think
Anenon – Kosmiche Slop – dublab Bonus Beat Blast (dublab.com)
James Pants – Menehune Dance – dublab Bonus Beat Blast (dublab.com)
Tony Allen – Nepa Dance Dub – Elaste Vol. 2 (Compost Records)
Teebs – Cook, Clean, Pay The Rent (New House) – Collections 01 (Brainfeeder Records)
Duke Ellington With Charles Mingus and Max Roach – Wig Wise – Money Jungle (United Artists Records)
Harry Revel, Leslie Baxter & Dr. Samuel J Hoffman – Mist O' The Moon – Music Out of the Moon (Capitol Records)
Adventure Time – First In Space – Of Beyond – Disques Corde
Maximum Joy – Man of Tribes – Unlimited (1979-1983) (Crippled Dick Hot Wax! Records)
Bobby Hammack – Twilight In Turkey – Raymond Scott: The First 100 Years
Lucky Dragons – Very 1 – A Sewing Circle (States Rights Records)
Mice Parade/Him – The Fall from Andalucia – Collaborations (After Hours Records)
Caribou – Sun (Asura Remix) – Sun Remixes (City Slang Records)
GB interpreting Ravel– Toccata (Movement VI from Le from Le Tombeau de Couperin)
Teebs – Bern Rhythm – Ardour (Brainfeeder Records)
The Dixie Cups – Iko Iko – Dixie Cups – Complete Red Bird Recordings (Red Bird)
France Gall – Nefertiti – 1968 (Philips Records)
Kym Amps – You Don't Know My Name – The Hidden Tapes (Minimal Wave Records)
Wim Mertens – Coloured by Turning – At Home – Not at Home (Les Disques Du Crépuscule)
We encourage you to continue the journey by watch the highly inspiring talks available for free at TED.com.