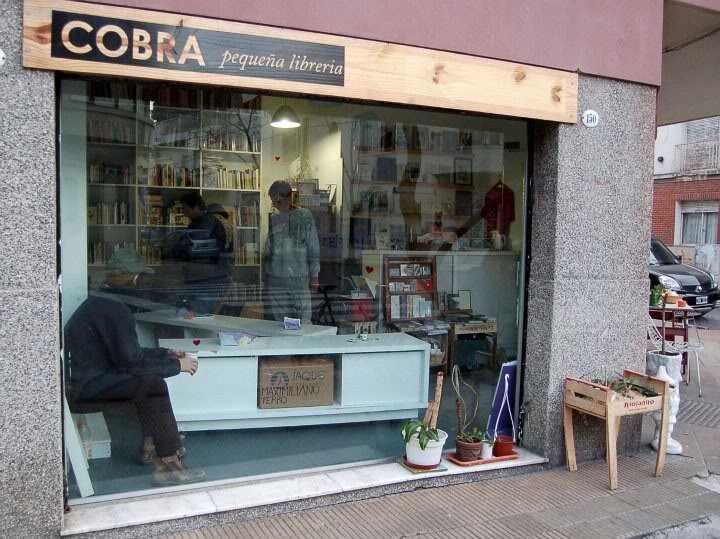 On Friday, January 27, DUBLAB broadcast live from our studio in Los Angeles to the beautiful bookstore, art gallery, music space Cobra Libros, in Buenos Aires, Argentina. The folks at Cobra were be blasting our sounds through their speakers and projecting the dublab studio camera on their walls while friends, customers and supporters dance, drink, and listened in their inspiring store. dublab's frosty, Jake and Ale plus Piper Kaplan of Puro Instinct played dj sets and DVA Damas performed live.
01_28_11_cobra_libros_broadcast_s1
MIX:
DOWNLOAD PART ONE
01_28_11_cobra_libros_broadcast_s2
MIX:
DOWNLOAD PART TWO
Next time you're in Buenos Aires go to Cobra Libros located at Aranguren 150. Caballito, Buenos Aires, Argentina to buy some books, music and art.