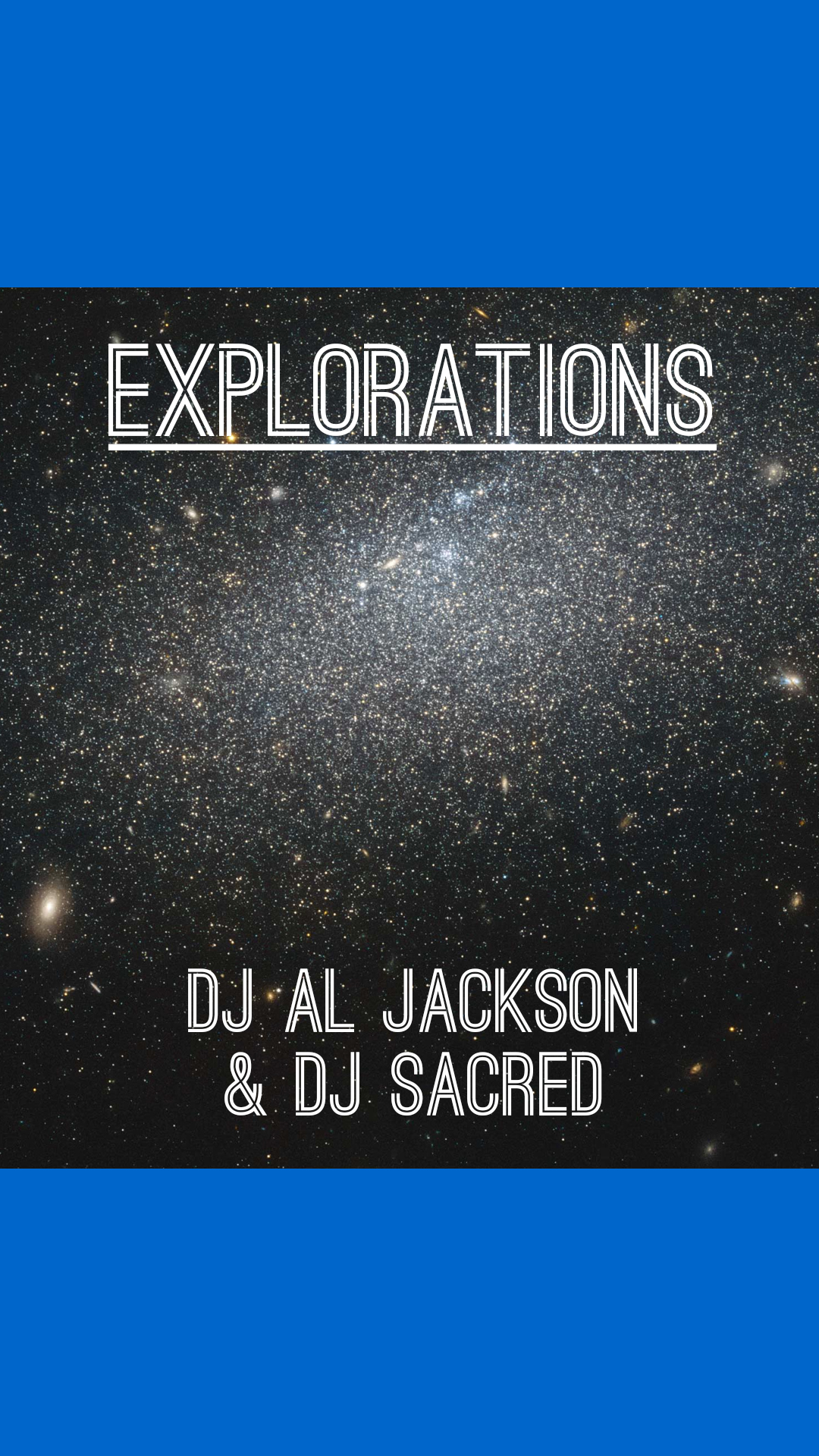 DJ Al Jackson and DJ Sacred are Los Angeles based deejays/producers and founding members of the Soul Children Collective. Each month on dublab.com they present Explorations, a radio Journey of Past, Present and Future Rhythms.
DJ Al Jackson & DJ Sacred - Explorations (07.14.17)
MIX: 
DOWNLOAD
DJ AL JACKSON SET 1
1)MOONLIGHT- 10A
2)HIGHER-SAM GELLAITRY
3)WHATEVER-KEREM AKDAG
4) WAITING FOR YOU-SHIRAH
5)SHUSH-TEKLUN
6)WE USED TO TALK EVERY NIGHT-ELIJAH WHO
7)SPRINKLES-SAM GELLAITRY
8)HI YA-CLARK SISTERS
9)SO FREE-SILO
10)EGOISTA- GEORGE OEHLERS
DJ SACRED SET 1
1)FEELING GOOD-VLOOPER
2)AIRGLOW-BUELLER
3)CALL FIRE COMMISION-CFC REASON
4) QWERTY-MUSIQUE
5) SPIDERMAN-9PLANETS
6)MY DIAMONDS FRUITY-CONSTROBUZ
7)HANDS OF TIME-BILAL
8) SUNSHINE-MOODYMAN
9)MOONLIGHT-THEO PARRISH
10)DELLWOODII-THEO PARRISH
11) BRIGHTER DAY-DKD
12) GOODWILL-THE CUSTODIAN OF RECORDS
DJ AL JACKSON SET 2
1)REALITY(BROKEN MIX)-JAZZMATIK
2)WAIT A MINUTE- TY
3)SOUL SPEECH-SOUL SPEECH
4)HOW FLY THIS LIFE IS-KARIZMA
5) DESTINO-SHIMZA
6)MASALA-FLOYD LEVINE(PABLO FIERRA REMIX)
7) FOR REAL-ATJAZZ
8) UPRIGHT LOVE(LOUIS VEGAS MIX)-E.O.L.
DJ SACRED SET 2
1)KEEP YOU WARM-OOGENESIS
2)WARRIORS GALATIC- ARP 101
3)MUMPD-DAKIM
4)ERROR CODE-AEED
5)MAUVE-KENLO
6) WILDWONDERFULMUSIC- A-REC
7)ELECTRIC CIRCUS-14KT
8)DRYICE-ABDUL ALIM
9)PEACE GSH-SACRED
10) UIUU-ICHIRO
11) UNTITLED-TARAACH
12 ) SHOUTS-JAY DEE
13)BEDTIME-SAMIYAM
14)HOME- MIKE SLOTT
15) UNRELENTLESS DRAG-SHIGETO
16) BROTHERSHIP HI-RES
17) UNTITLED-SHAFIQ