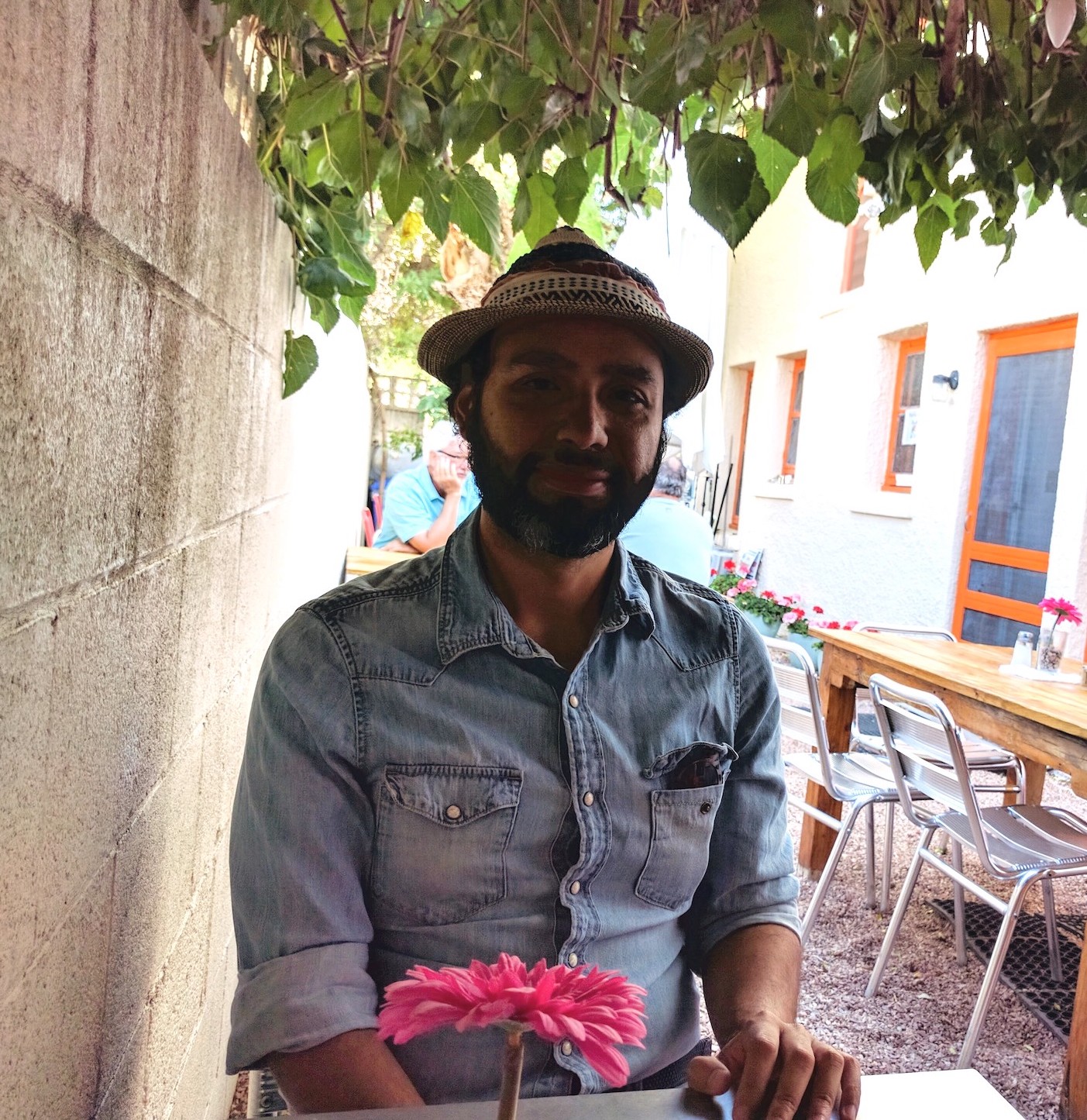 Diego Olivas of the incredible FOND/SOUND blog joined me on Celsius Drop to reveal illuminating discoveries from the miraculous world of out-there music. I always appreciate his wide-ranging taste and thoughtful examination of sounds that have mostly flown under the radar. He crafted a mix of international love songs as a springtime offering for your heart and ears. Enjoy!
Diego Olivas (FOND/SOUND) - Many Songs About Love
MIX:
DOWNLOAD
Tracklist:
1. Steve Elliot – Let's Make Love
2. Nathalie Archangel – Let's Make Love
3. Per Cussion – Make Love Two
4. Yuji Toriyama & Ken Morimura – Aerobics
5. Jackie Quartz – Mise Au Point
6. Zoé – Gispy
7. Maki Asakawa – アメリカの夜
8.  Avi Matos – השקט שבך
9. Junior Delahaye – All I Need Is Jah
10. Freddy Flint and Sashamane – Hold On Love
11. Yumi Matsutoya – Typhoon
12. Terry Day – Luv Luv Luv
FOND/SOUND grew out of my interest in world music that didn't fit a particular country or style, one that looked to combine many traditions. Although the focus of the blog is on Fourth World music, FOND/SOUND regularly expands to cover Japanese New Age and Techno Pop, MPB (Musica Popular Brasileira), Spanish, Portuguese and Italian minimalism, and all sorts of other in-between music, from other in-between minded musicians. 
Many moons ago, the roots of the blog focused almost entirely on tracking the history of English neofolk music from Shirley Collins all the way to Virginia Astley. With time, as many stones remained uncovered in others genres, I was clued in to, I decided to turned my attention to music that few bothered to ever write about. I rekindled this blog to write about music that needed someone to document it and share it. 
Rather than rewarm old history, and music criticism of known quantity — think Pink Floyd, Rolling Stones, Sonic Youth, and most "western" music — FOND/SOUND aims to dig deeper, to provide a new history and a new canon for those thirsting for another, newer, musical, perspective. I grew up in the desert U.S. southwest, in the border city of El Paso, TX, far from "cool" terrestrial radio, right during the rise of the internet (Web 1.0), not knowing or caring what I is supposed to listen to — a fact that worked to my advantage. Now that I'm older, 36 years old, and a smidgen wiser, that same calling spurs me to champion artists that would be of some worth for others to discover — regardless of their unique place in their own musical journey. At the end of the day, I'm not trying to win anyone over, but to culture them on the wider musical world out there just waiting for them to discover. – Diego Olivas at F/S