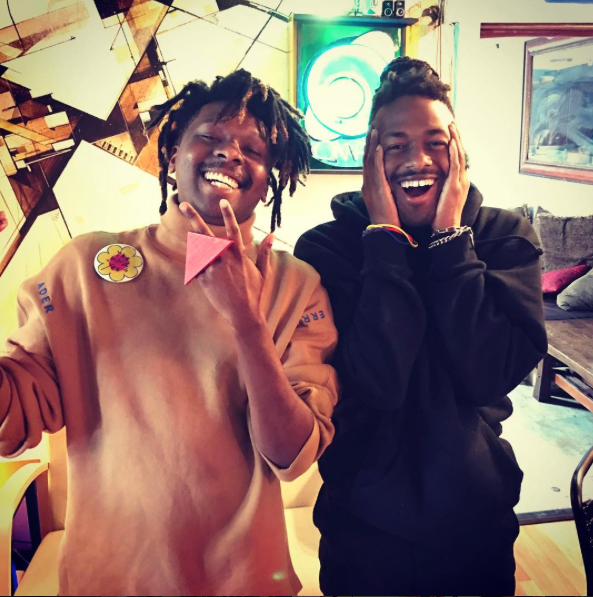 Here it is, highly honed and happening for YOU. On his weekly Celsius Drop show, dublab co-founder Frosty guides you through an exploration of the vast Future Roots music spectrum. Tune-in to grasp your destiny.
This week Frosty was away so he invited the extremely talented Def Sound to bless your ears with some fresh sounds from the universe of inspired music, including new jams from himself. Be there to get that glow! Later on in the session he was joined by good friend DUCKWRTH.
Def Sound and DUCKWRTH - guest hosting Celsius Drop (03.23.17)
DOWNLOAD
Abjo – Gabriel (Sampha Live Refix)
Godfrey At Large – HONEY WINE
Thundercat – Walk on By Zack Sekoff house remix
Kintaro – SOMETHIN
Mndgsgn – Goteem
Jacques Greene – White Ferrari (JG Edit)
Deantoni Parks – Fosse in The Grass
Dan Kye -iigo
def.sound x Mocky Recordings feat. Alex Isley- FINE LINES
Kaytradnada x Alicia Keys – Sweet Fin Love
Untitled Most Funky 2
Frank Ocean – Chanel
Kid Cudi – Flight at First Sight
The Detroit Experiment – Think Twice
DUCKWrth – I'M DEAD
P. Morris & MAAl – HUSTLE Boy
Gabriel Garzon – Montano – The Game
Zack Sekoff – Jupiter Jail Break Instrumental
teo halm – GIIIIIRL
Chanel Tres – George
Riton feat. Kah-lo – Rinse & Repeat
Jaw Jam – Change The Game
GB – The Gospel
∆∆∆DUCKWRTH PLAYLIT∆∆∆
DUCKWrth – backyard Miracles
UMO – funny friends
DUCKWrth – Heartthrob
The Jacksons – Do you Feel It?
DUCKWrth – Mansions
∆∆∆DEF's Finale SET∆∆∆
Pomona Dream feat. def.sound – Limbo
Sample – Plastic 100 C
The Cinematic Orchestra – Flite
Milo – song about a ray gun
JonWayne – Afraid Of us (feat. Zeroh )
Jon bap – Let It Happen