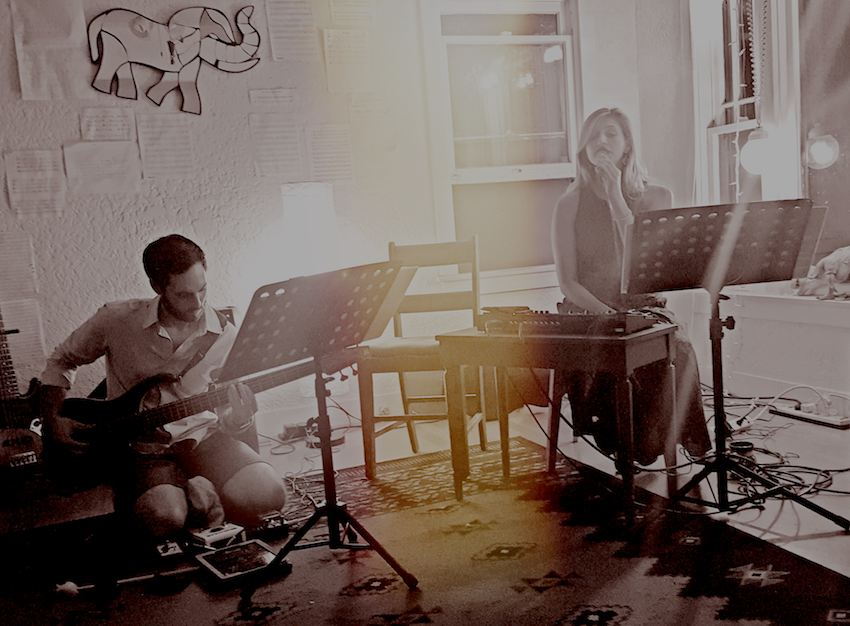 Hosted by Los Angeles DJ and journalist Chris Kissel, Contact Wave enthusiastically celebrates the best experimental, avant garde, psychedelic, and off-the-grid music crafted in L.A. and beyond.
Kat & Ben are a LA-based duo and a dichotomous synergy of voice and bass. They formed a band while pursuing their Masters at the California Institute of the Arts, where they realized they shared a mutual affinity for improvisation and experimentation. They use electronics, multiple tuning systems and out of line semi-improvisatory songs to weave through original compositions and sometimes interpretations of a wide variety of composers. In 2016 Kat & Ben recorded an adaptation of Samuel Barber's "Sure on This Shining Night" at Capitol Records and then toured the East Coast the following summer. They are now in the process of finishing up their debut album to be released in December 2017.
Tiny Mix Tapes writer Mia Antoinette joined the show in the second hour.
Chris Kissel w/guests Kat & Ben + Mia Antoinette – Contact Wave (12.02.17)
MIX:
DOWNLOAD
**Kat & Ben Live In-Studio Performance**
Electric Sound Bath — Without Anchor — from "Electric Sound Bath and Inner Travels" (Aural Canyon) (2017)
$3.33 — Drill — from "Drill" (Noumenal Loom) (2017)
Nihiloxica — Kadodi — from "Nihiloxica" (Nyege Nyege Tapes) (2017)
David Edren — Fast Kotekan — from "Social Harmony" (s/t) (2017)
r beny — crystals & graves — from "cascade symmetry" (s/t) (2017)
Love Letter — Side A — from "It Brought Us Something We Had to Know" (Rok Lok) (2014)
Purity of Essence — Side A — from "Formless" (Ascetic House) (2015)
High Bloom — Protect Me — from "Haloed" (Orchid) (2015)
High Bloom — Haloed — from "Haloed" (Orchid) (2015)
øJerum — Stilhedens Strømmen I Fuglenes Blod — "Stilhedens Strømmen I Fuglenes Blod" (2015)