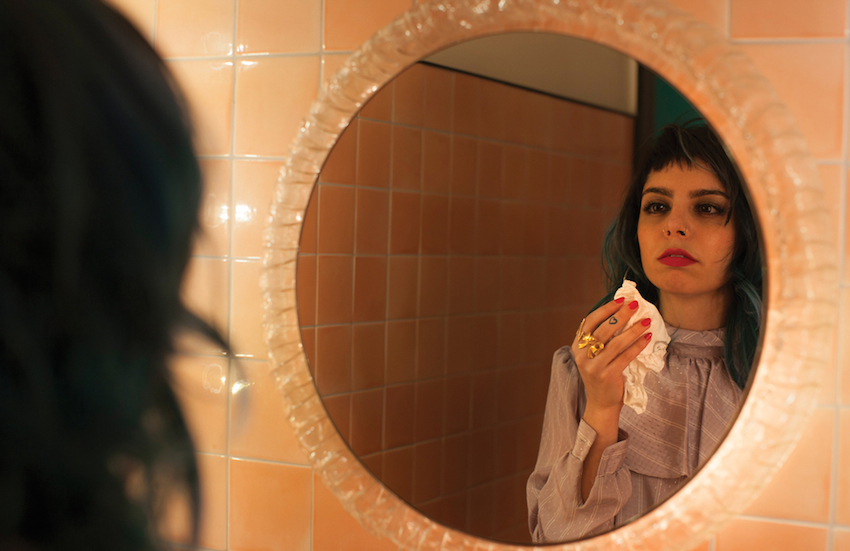 Hosted by Los Angeles DJ and journalist Chris Kissel, Contact Wave enthusiastically celebrates the best experimental, avant garde, psychedelic, and off-the-grid music crafted in L.A. and beyond.
This week's episode featured an interview with Natalie Chami (TALsounds) and an in-depth look at her new album, Love Sick.
Natalie Chami adopted the TALsounds moniker in 2009 for her solo explorations in the drone, ambient, and electro-acoustic improv disciplines. In live performance, Chami's analog synthesizers weave together into drifting loops that evolve in tandem with her vocal leads and choral harmonies. Her meditative sessions stretch into hypnotizing depths of stream-of-consciousness multi-instrumental input, sinking into expanses of infinite sustain and cresting into bursts of noise from an arsenal of oscillators and effects pedals. As a member of free music trio Good Willsmith, she has toured the country and released eight albums since 2012, including the LPs The Honeymoon Workbook (2014) and Things Our Bodies Used To Have (2016) on Mexico City-based label Umor Rex. Chami performs as half of ambient duo l'eternebre, and co-founded the experimental collective/netlabel Screaming Claws. She was born in Ontario and lives in Chicago.
Chris Kissel w/guest TALsounds – Contact Wave (06.18.17)
MIX: 
DOWNLOAD
Elkhorn — Sugar Hill Raga
Chuck Johnson — Balm of Gilead
greyghost — A Mouth Down to Earth
Angelo Badamenti — Low Wide and Beautiful (Demo)
**TALsounds Interview**
TALsounds — 11:11
TALsounds — Stories
Crown of Eternity — Sky Dancing
Electric Sound Bath & Jesse Fleming — Guided Insight Meditation (Excerpt)
XYR — False Angel Lullaby
Mohamed Barky — Side A
Pelt — Techeod
Woods — Spring is in the Air
Super Djata Band du Mali — Fongana Kouma
Kevin Morby — Caught in My Eye