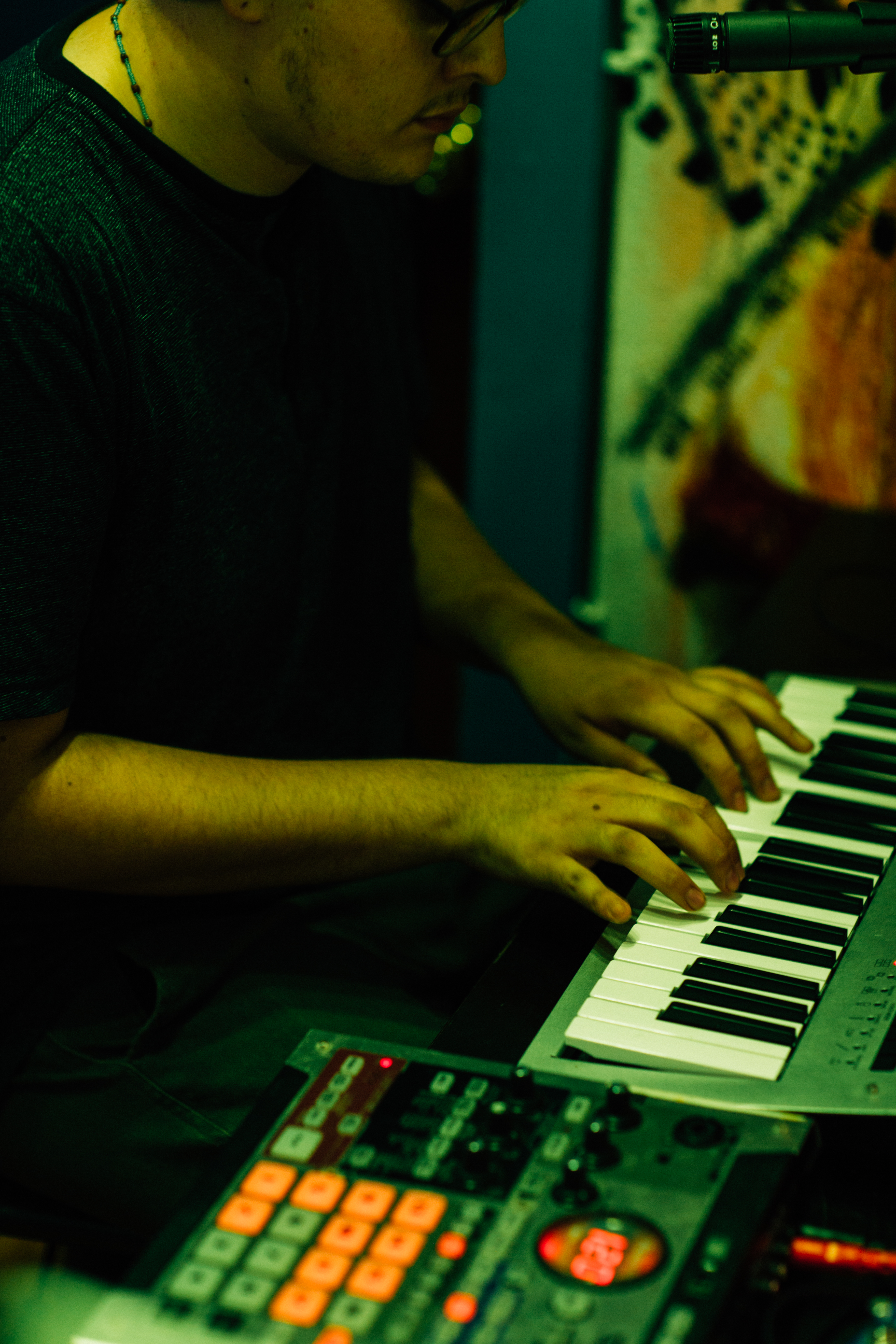 Che + Pulgas - Live Session (07.11.18)
MIX: 
DOWNLOAD
Che's Shuco EP captures that yearning, broken-but-building vibe we all hide sometimes in order to get things together and act this age or that. All the good news and bad news of youth are experienced in the space of Che's avant psych compositions.
Hanging out with the spirit of adolescence, Che (real name Sanche Ramirez) offers a nostalgic and futuristic way of playing with play. Maturely childlike, wholly half grown, Che's multilayered songs explore the liminal intersections of remembering and dreaming complexly. On 'Shuco's Theme,' day-dim harpsichord melodies and tape-twisted electric guitar arpeggios interplay in a sombre drama of becoming. Single 'Bath' bounces to a CR-78 pattern, floating a virally infectious electronic pop melody over zones of digital noise and distress, conjuring the image of a smelly middle schooler first traversing the tumultuous halls of love.
There are spaces of abandon and out gazing. An adventure in transparency to self, 'My Last Gut' overflows with sensations of green ferns, grey sky, warm home, and profound quiet. A distractionless, directionless time out of time emerges, the perfect condition for the the warped psych pop odyssey of 'Pickle Eyes' and its relentlessly subtle theatrics. In the expanse of this openness, Che is bringing his roots at the experimental periphery of Cork, San Francisco, Los Angeles, and Philadelphia music scenes into cross-pollination, locating extraordinary levels of intimacy in pop songcraft.
With their second effort "Open to Most Things", Pulgas showcases an extraordinary ability to evolve. In layman's terms, their first album might be viewed as a dirty hobo whistling an enchanting tune. You come along, and you're intrigued by his sheer talent and potential, so you take him home, give him a bath and a shave, dress him up in new clothes and (as is tradition) fuse him with cyborg technology. A gold pocket-watch and a stovetop hat later, you've got the same energy and inventiveness of that original strain, but now it's a sleek machine. THESE BOYS CLEAN UP NICE. There are hints of menace and motorik among the experiments on this record. The sonic palette is vastly expanded from their debut. It's a little raunchy, a little cold and a little bit wiggly. All in all, it's a banger, and hints at bigger and better things to come for these two young garbage wizards