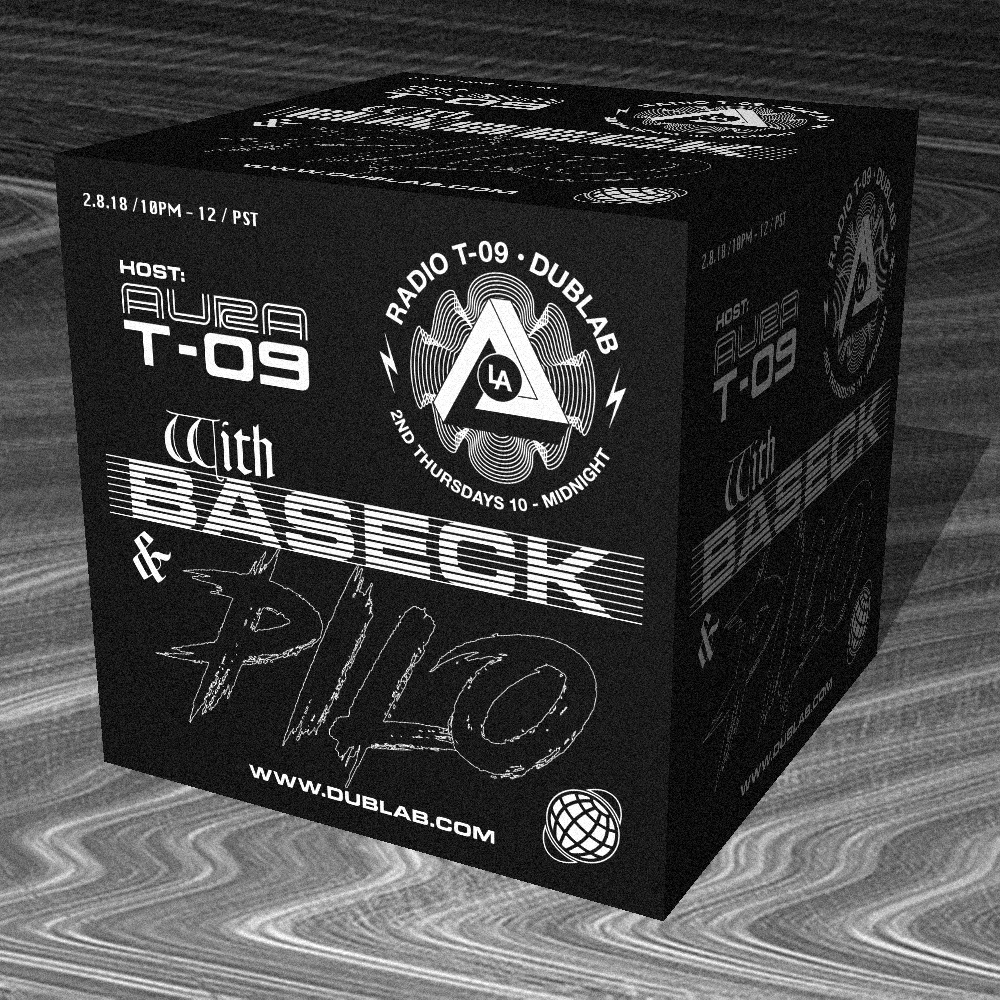 Radio T-09 is a monthly program occurring the 2nd Thursday of every month from 10pm to Midnight. The show is devoted to experimental dance music from a wide variety of electronic sub genres. The focus is on remaining undefined with an interest in exploring the hybrid/transitory spaces between already intrenched genres.
Radio T-09 is run and operated by Aura T-09, who will be djing, hosting guests and collecting mixes from underground artists from around the world.
This month, Aura T-09 was joined by Baseck and Pilo for a guest session.
Aura T-09 w/guests Baseck and Pilo – Radio T-09 (02.08.18)
MIX:
DOWNLOAD
Aura T09
Touch Absense / Lanark Artefax
Fuelled Agression / Mike Ash
IFTOYL / Giant Swan
Vector Smash Protection / Ylian
Mayhem / Blawan
Promaja / Lag & Deapmash
Dancing Doubts / She's Drunk
Showdown / Yak
No Single Thing / Hodge
Rougue Idiot / Oli XL
Confront Yourself / Manni Dee
I Need To Freak / Aux 88
Pilo
Power Plant Tales / Brokntoys
Mirror Touch / Pilo
Mono / Claro Intelecto
Do You Really think Like That? / Helena Hauff
I've Nothing To Say / Unknown
Dead In the Head / AAAA
Stimulant / Pilo
Object (Objectives) / Subapical
Collider / Pilo
Rocker / Larry McCormickAcid Bounce / DefeKT
NiteCollage / Rod
Endorphins / Pilo
Sun Glasses At Night / Tiga/Zyntherius
Baseck / Baseck