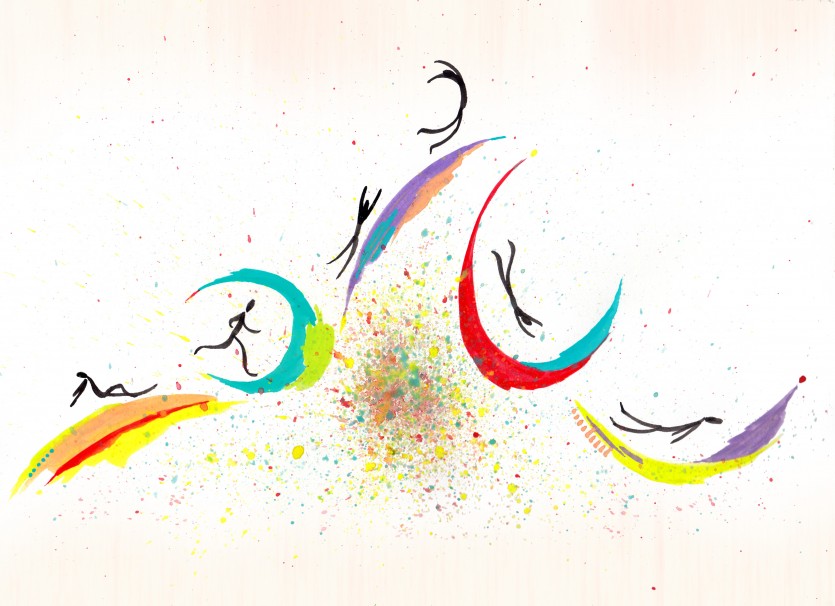 Ale plays the obscure gems your ears have always craved but never come across. "Elevation through Sound" provides lucky listeners with a journey through the full sound spectrum. He's also well known as the creative light behind the band Languis, Psychic Powers and Pharaohs and you're sure to hear occasional rarities and sneak peeks from those projects.
This episode features special guest Bret Berg. He filled the two hours with a special set inspired on his new Mindwebs store that just opened in Los Angeles. Tune in for a show filled with surprises, obscurities and sci-fi adventures, just like Mindwebs.
Ale - Elevation Through Sound w/guest Bret Breg (06.17.15)
MIX: 
DOWNLOAD
Weidorje – Elohim's Voyage (Brevity Edit) – s/t, Cobra
Godley & Creme – I Pity Inanimate Objects – "Freeze Frame", Polydor
Plastic Ono Band – Why – s/t, Apple Records
Daryl Hall – NYCNY – "Sacred Songs", RCA
All In The Family cast – Those Were The Days (Chopppppppped)
Peter Hammill – Accidents – "Enter K", Naive
Black Sabbath – Never Say Die – "Never Say Die", Vertigo
Udokotela Shange Namajaha – Awungilobolele – "The Indestructible Beat of Soweto". Shanachie
Vyto B – Tricentennial 2076 – "Tricentennial 2076", Clay Pigeon Productions
(ramble on air)
Passport – Uranus – s/t, Atlantic
Betty Davis – Feelins – "Nasty Gal", Island
Judas Priest – Dissident Aggressor – "Sin After Sin", CBS
Isabelle Adjani – Pull Marine – s/t, Philips
Kraan – Faust 2000 – "Nachtfahrt", GeeBeeDee
Bo Diddley – Hey, Jerome – "Where It All Began", Chess
Amon Duul II – Eye-Shaking King – "Yeti", Liberty
Gong – Master Builder (live) – Live In Sherwood Forest '75
Andrzej Korzynski – theme from "Szamanka"
FM – Lost and Found – "City of Fear", Passport
Borful Tang – Destroyer (Part A) – ????
The Speakers – Historia De Un Loto Que Floreció En Otoño – "En El Maravilloso Mundo De Ingeson", KRIS
David Byrne & Brian Eno – Qu'ran – "My Life in the Bush of Ghosts", Sire
Hawkwind – High Rise (alt. vocal mix) – "P.R.X.5", Charisma
Alberto Radius – L'Asino – "Che Cosa Sei", CBS