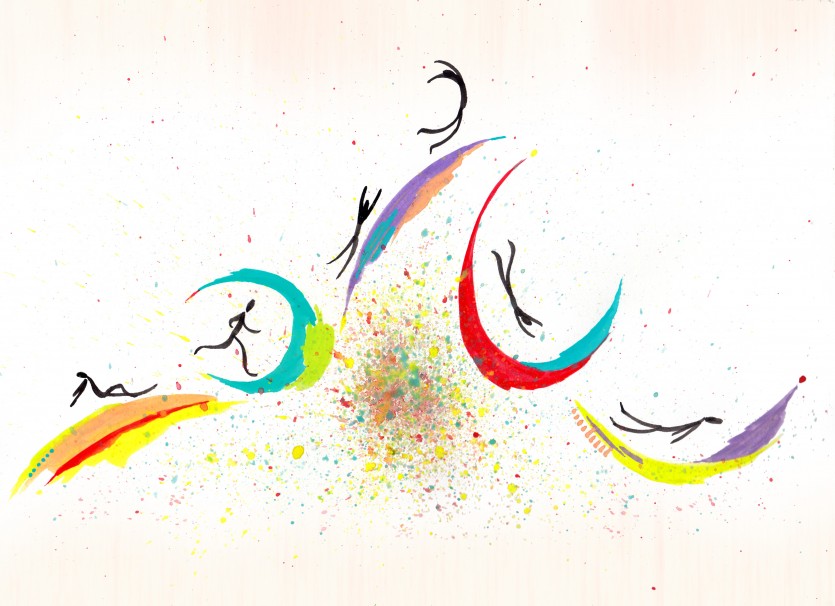 Ale plays the obscure gems your ears have always craved but never come across. "Elevation through Sound" provides lucky listeners with a journey through the full sound spectrum. He's also well known as the creative light behind the band Languis, Psychic Powers and Pharaohs and you're sure to hear occasional rarities and sneak peeks from those projects.
This program featured a guest set by Cindee.
Cindee is a queer hardcore punk drummer from Los Angeles. She has drummed for Angustia, Atrako, and Armistice to name a few. She also is an independent audio engineer that records, produces, and distributes her own music, through her little label 'Resisting with Music'. These dark times inspired her to find different independent media outlets for communication and community. She hopes to continue documenting experiences and voices of under-represented and alienated struggles through digital media.
If you like what you hear you can contact her at: cindee86drumz@gmail.com, IG: frequencies_of_cin
Ale - Elevation Through Sound (02.15.17)
MIX: 
DOWNLOAD
Shiva Burlesque – Arabesque
The Lucy Show – New Message
Pere Ubu – Ubu Dance Party
The Squalls – Na, Na, Na, Na
Cody Lee & The Walk – I Need a Rocker
Big Black – Crack Up
Dinosaur – Repulsion
Scott Fraser – The Cool Shades
Christmas – Baby Man
Kendra Smith – Empty Box Blues
Flat Duo Jets – Crazy Hazy Kisses
Winter Hours – Island of Jewels
Happy Flowers – All I Got Were Clothes
Volcano Suns – White Elephant
CINDEE'S SET
Prehispanic Music "Mexica"
Prolific the Rapper x Tribe Called Red "Black Snakes" (Remix)
Marie Lirika Advertencia "Bienvenidx"
Krudas Cubensi "Mi cuerpo es mio"
Nina Dioz "Libre"
Cumbia Proleta "A la huelga"
Las Conchudas "Pibas chongas/cumbia feminista anticapitalista"
Bob Marley & the Wailers "Get up stand up!" (Live)
Freddie McGregor "I'm a revolutionary"
Contravene "Stand up and resist"
Youth Against "La revolucion de los de abajo"
Subsistencia "Esperenza"
Dirt "Democracy"
Tragatelo "Resiste la colonizacion"
Apatia No "Luchas"
Harum Scarum "You can't stop me"
Sin Dios "Ingorbernables"
Atrako "Outro"
Nahuatl Sound System "La Danza Azteca"